Robert Leslie Shuster
Shelbyville, TN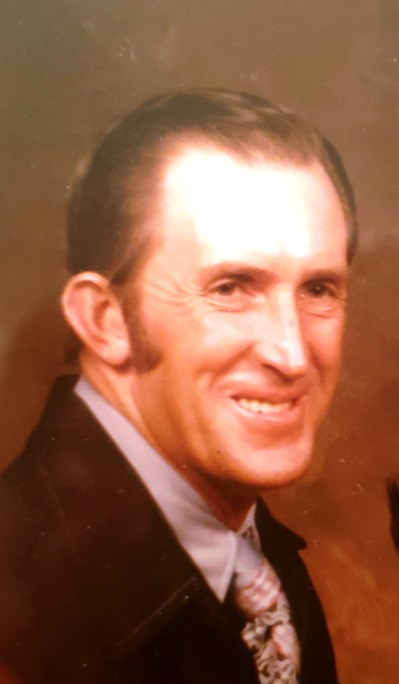 1930 - 2022
Robert L. Shuster 91 of Shelbyville, Tennessee formerly of McLeansboro, Illinois passed away at 8:30 pm Friday, June 17, 2022 at Lifecare Center of Tullahoma, Tennessee. Bob was born December 19, 1930 in Champaign, IL to Macie (Taylor) Shuster and Fred Shuster. He married Velrea Turner on November 24, 1954 and she preceded him in death on December 9, 1980. Bob was a member of Pleasant Union Church, Blairsville, IL. He also served in the Korean War serving as Forward Observer on the front line then later promoted to Sergeant serving 1952-1954. Bob was a lifelong farmer, raising grain and livestock in Illinois before moving to Shelbyville, Tennessee in 1991. While living in Tennessee he found a new profession; breeding, raising and boarding Tennessee Walking Horses. He thoroughly enjoyed working with horses and also enjoyed the people he came in contact with while doing it.
He is survived by 2 children; Pat Shuster of Carbondale, Illinois and Donnie (Sandy) Shuster of McLeansboro, Illinois, 2 grandchildren, Ashley (Kyle) Gilmour and Joshua Shuster, McLeansboro, Illinois and 2 great-grand children Mya Gilmour and Levi Gilmour; One half sister Vickie (Lou) Egyud, Weirton, West Virginia; three step brothers, Dean McPeak, Effingham, IL, Val (Jan) McPeak, Barlett, IL, Curtis (Margie) McPeak, Dalton City, IL. and three sisterS in law, Carol Shuster, Mattawan, MI, Evelyn Shuster, Moweaqua, IL and Elaine Hester, Greenville, SC.
He is preceded in death by his wife, Velrea Shuster, both parents, Fred Shuster and Macie Hester, two brothers, Carl Shuster and Don Shuster, one half- brother Gary Hester, one sister and brother in law Robert and Mae Hayes, two step- sisters, Norma Brehm and Mary Jo Parker, step- mother Marie Shuster, and Step Father Tom Hester.
Visitation will be held Wednesday, June 22, 2022 from 6 pm to 8 pm and funeral service is Thursday, June 23, 2022 at 11:00 am at Harre Funeral Home, McLeansboro, IL. Reverend Larry Woodrow will officiate the service and Burial will follow in IOOF Cemetery in McLeansboro, IL. Military Honors will be accorded by American Legion Post 106, McLeansboro and the Military Honor Team of Marion, IL