Rickey Gene Ritsch
Crossville, IL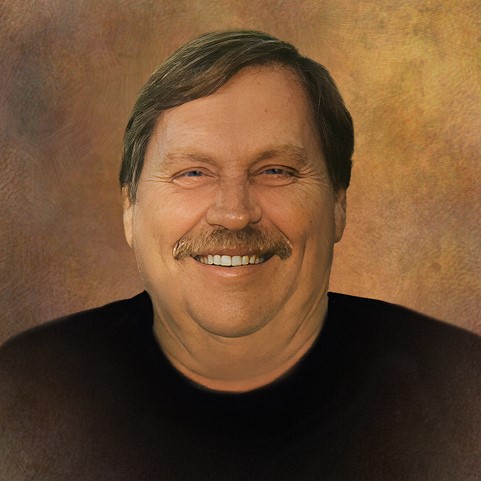 1954 - 2022
Rickey Gene Ritsch, 68, of Crossville, Illinois, died Sunday, December 4, 2022, at his home. He was born June 13, 1954, in Carmi, Illinois, the son of Billy Gene Ritsch and Loretta Jean (Hood) Ritsch. He married Shirley Knight on August 25, 1984, and she survives.
Rick was an autobody repair technician since he was 16 years old, and worked for numerous auto dealerships in Carmi, and he was an icon at Cherry Street Automotive in Carmi, where he worked for over 33 years. He was a member of the Grayville, Illinois, Church of Christ. Rick enjoyed being around people and was always quick with a good-natured sarcastic remark. Being outdoors, fishing and hunting were among his pastimes, but "spoiling" his beloved wife, Shirley, was his favorite thing to do.
Survivors include his wife, Shirley Ritsch of Crossville; son, Patrick Ritsch of Greenville, North Carolina; sisters Teresa Acord of Olney, Illinois, Rachal (Paul) Wortman of Carmi; sister-in-law, Betty Ritsch of Carmi; several nieces and nephews; and his cat, Butterscotch.
He is preceded in death by his parents; and brother Jeff Ritsch.
Visitation is Wednesday, 5-8 pm, Wednesday, December 7, 2022, at Cook Funeral Chapel in Crossville, Illinois. Funeral is 10 am, Thursday, December 8, 2022, at Cook Funeral Chapel in Crossville. Burial is in Oak Grove Cemetery in Grayville, Illinois.
Casketbearers are Dalton Sale, Chris Giagnoni, Gary Knight, Draper Alka, Paul Wortman, and Jonathan Beatty. Honorary Casketbearers are David Gange, Gary Cates, Mark Blake, Bobby Johnson, Terry Bergman, Dale Knackmus, Jr., Jaxon Smiddie, and Paul Bunting.
Memorials may be made to the White County Senior Citizens of the Tri-State Multiple Sclerosis Association and will be accepted at Cook Funeral Chapel, 101 Edgewood Lane, Carmi, Illinois 62821.