Rex Herbert Camden
McLeansboro, IL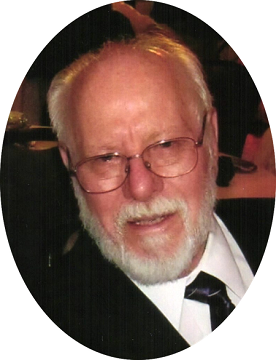 1933-2022
Rex Herbert Camden, 88, went to Heaven peacefully at the Hamilton Memorial Rehab and Health Care Center on Monday, April 11, 2022. He was born in Sullivan, Indiana on June 15, 1933 to the late Clovis and Ethel (Beck) Camden. 
Rex worked as a foreman for Eads Coal Mine in Belle Rive, IL. After the mine closed, Rex worked as a custodian and bus driver for Hamilton County Unit #10 Schools until he retired in 2003. He was a lifetime member of Moose Lodge #935 in Coshocton, OH and a member of The B.P.O.E. #1882 Elks Lodge in McLeansboro, IL for 48 years. Rex loved spending time with family and friends. He was always ready for a good card game.  
Rex is survived by his loving wife, Margaret (Hollingsworth) of 70 years; a son, Phillip Camden of Belle, WV; 2 daughters: Pennie Anselment (Jay Kennedy) of Dahlgren, IL; and Paula Aydt (Tim) of Findlay, OH; 4 grandchildren: Stacy McLaughlin (Toby), Jacquelyn Alberter (Eric), Justin Aydt (Katie) & Nate Aydt (Chelsea); 8 great grandchildren: Lucas, Alaina, Brenna, Levi, Landon and Maren Aydt and Camdyn & Emmie Alberter. 
He was preceded in death by both parents, a twin brother Lex Camden, sisters Peggy Duviver and Barbara Simpson, son-in-law Richard Anselment, daughter-in-law Bev Hively Camden, and a great grandchild Leyan Michael.
Graveside funeral services for Rex Herbert Camden will be held at 11 am on Monday, April 18, 2022 at the I.O.O.F Cemetery in McLeansboro, IL with Pastor Alan Monroe officiating.  A public visitation will be held prior to the graveside service from 9:00 am until 10:30 am at Gholson Funeral Home in McLeansboro.
In lieu of flowers, memorial contributions may be made to The Hamilton Memorial Hospital Foundation, The Hamilton County Schools Foundation or to a charity of the donor's choice.
Online condolences and expressions of sympathy may be made at www.gholsonfuneralhome.com
Funeral