Ralph Lee Phelps
McLeansboro, IL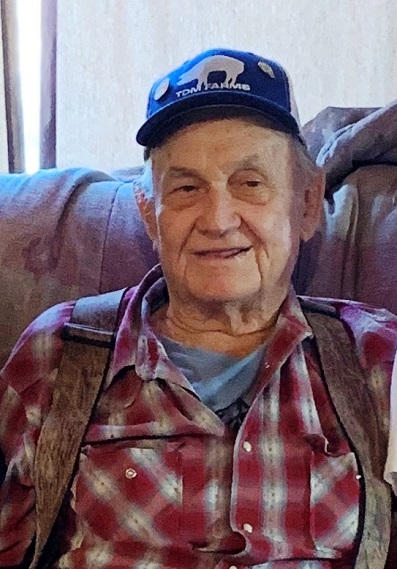 1940 - 2022
Ralph Lee Phelps, 82 years of age and resident of McLeansboro, IL, passed away at 10:00 p.m., Sunday, February 13, 2022 at his residence. Ralph was born January 28, 1940 in Carmi, IL to Chalon C. Phelps and Opal M. (Mayberry) Phelps. He married Patsy Sue Shelton on January 18, 1960 in Carmi, IL and she passed away on November 2, 2005.
Ralph is survived by three sons, Richard Phelps (Broughton, IL); Randy Phelps, Dale, IL and Roger Phelps (wife Chasiti ), Broughton, IL
Brother Tommy Phelps (wife Johanne), Zellwood, FL.
Sister Mary Ellen Otten, Waterloo, IL
Grandchildren include Amber Greenlee (McLeansboro), Michelle Harmon (husband David), McLeansboro, Corey Phelps (Enfield), Chayli and Rayci Phelps (Broughton),
Step-grandson Jeremy Williams
Great-grandchildren, Jesse Greenlee, Alyssa Malin, McKenna and Michella Winkler, Quinten, Peyton and Carsyn Harmon; Eastyn, Autumn and Evan Phelps
He is survived by numerous nieces and nephews.
Ralph worked as a Laborer for Labor Union 1197 of McLeansboro and he was retired from this profession.
He loved hunting and fishing; also loved visiting with his family and playing with all of his grandchildren and great grandchildren. He loved visiting the ROC 100 Station personnel
Preceded in Death by:  Parents; wife Patsy and daughter-in-law /Renee Phelps,
Brothers, Kenneth, Eddie and Perry Phelps; Sister Judy Johnson
Visitation will be held from 11:00 a.m. to 1:00 p.m., Wednesday, February 16, 2022 at Harre Funeral Home, McLeansboro, IL.
Funeral Service will begin at 1:00pm with Pastor Jason Moore officiating and interment will follow at Prospect Cemetery near Dale, IL.
Visitation