Phyllis Jean Broster
Grayville, IL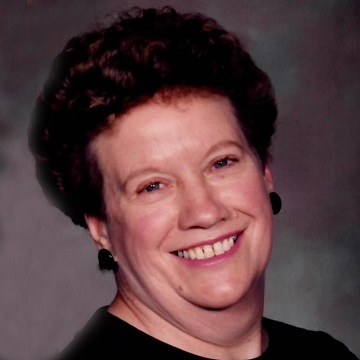 1933-2022
Phyllis Jean Broster, 89, of Grayville, Illinois, died Sunday, May 15, 2022, at her home.  She was born April 23, 1933, in Gallatin County, Illinois, the daughter of Estel "Pat" and Dorothy (Trousdale) Dixon. She was married to Bob "B.B." Broster, and he precedes her in death.
Phyllis was a homemaker and farm wife who loved cooking for her family.  She was an avid reader and enjoyed word search puzzles and ice cream.
Survivors include daughters Sandy (Steve) Daniel, Patti (Mike) Carr, all of Grayville, Bev (George David) Iles of Browns, Illinois; brother Richard (Mary Margaret) Dixon; sister Marilyn Kay Curtis, all of Mt. Vernon, Indiana; grandchildren Ashley Murphy (and friend Levi York) and Chloe Iles; great grandchildren Colbi, Kodi, Kali (and their father Jamie Murphy), Jacob, and Ethan; several step grandchildren and step great-grandchildren; several nieces and nephews; and special friends Cherry Williams (whom Phyllis called her fourth daughter) and Cherry's husband Jay Williams.
She is preceded in death by her parents; husband; brother-in-law Neil Curtis; sister-in-law Norma Ruth Healy; nephew Sean Curtis, and two infant nephews.
Visitation and funeral are Wednesday, May 18, 2022, at Cook Funeral Chapel in Grayville.  Visitation is at 11 am and funeral is at 1 pm.  Burial will be in Oak Grove Cemetery in Grayville.
In honor of Phyllis' love for reading, memorials may be made to Groff Public Library and will be accepted at Cook Funeral Chapel in Grayville.