Phillip Mitchell Scarlett
Grayville, IL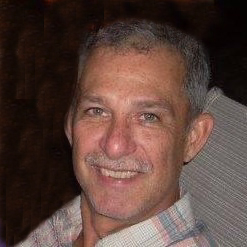 1956-2020
Phillip Mitchell Scarlett, 64, of Grayville, Illinois, died Saturday, September 19, 2020, at his home. He was born March 22, 1956, in Carmi, Illinois, the son of Gene and Ferris (Kronegger) Scarlett.
Phillip retired from AMAX Coal Company in Keensburg, Illinois, and Toyota Motor Manufacturing of Princeton, Indiana. His most recent employment was as custodian at Wells Elementary School in Grayville. The most fulfilling job he ever had was at the school because of his interactions with the schoolchildren. He was a member of the United Mine Workers of America and the Muscogee (Creek) Nation. He enjoyed fishing, bird hunting, playing ping pong, pool, anything having to do with softball, and paddling his kayak. But his greatest joy came from being with his granddaughters.
Survivors include his parents, Gene and Ferris Scarlett of Crossville, Illinois; son Cameron (Jessica) Scarlett of Washington, Indiana; daughter Celeste (Greg) O'Neal of Grayville; brothers David Scarlett of Crossville, Brent Scarlett of Cincinnati, Ohio, Andy Scarlett of Crossville; grandchildren Graecelyn O'Neal, Remington O'Neal, and McKinley Scarlett.
He is preceded in death by his grandparents Chester (Lora) Scarlett, and Bernice Kornegger.
Visitation is 5-8 pm, Wednesday, September 23, 2020, at Cook Funeral Chapel in Grayville. Funeral is 11 am, Thursday, September 24, 2020, at Cook Funeral Chapel in Grayville with burial in Oak Grove Cemetery in Grayville.
Memorials may be made to the Wells Elementary Scarlett Student Care Fund and will be accepted at Cook Funeral Chapel in Grayville, or by mail at Cook Funeral Chapel, 101 Edgewood Lane, Carmi, Illinois 62821.