Penny Lasater Lee
Eldorado, IL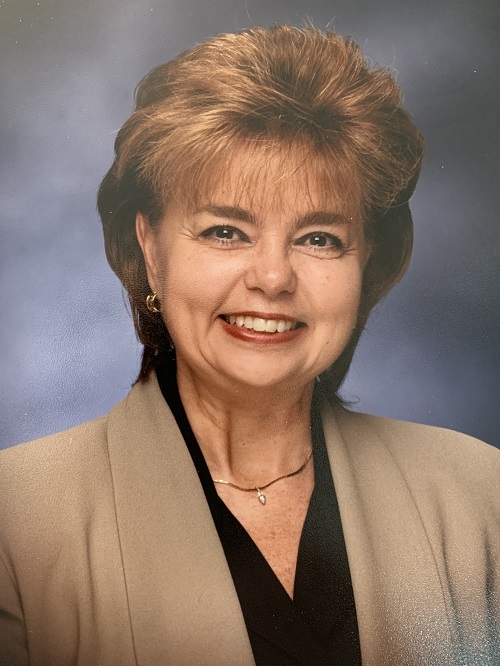 1952 - 2022
Penny Lasater Lee was born on April 3, 1952 in Eldorado, Illinois to Betty (Pennington) and Claude Lasater. She graduated from Eldorado High School in 1970. Penny married Roger Lee on December 19, 1979.
Penny spent her life working in the field of education. In 1974, she earned degrees in K-9 Teaching and Special Teaching K-12. Penny earned a degree in General Administration in 1986. She also attended the University of Illinois, studying Early Childhood which led to her starting the Early Childhood Program in Hamilton County. She began her teaching career in Early Childhood, Kindergarten, then Special Education, moving into administration as Principal and Assistant Superintendent in Hamilton County Schools.
Penny was loved and admired by family, friends, students, parents and colleagues.
Survivors include her husband, Roger; one sister Karla (David) Lee of Fairview Heights, IL; three brothers-in-law, Mark (Rita) Lee of Pinckneyville, IL, Terry Lee of Tallahassee, FL, Tim (Connie) Lee of Rowlett, TX; one sister-in-law, Jennifer (Danny) Wilkerson of Talking Rock, GA; nephews and nieces, D.L. (Robbie) Hayter and family, Bethany (Jason) Moore, Brittany (Michael) McConachie, Courtney (Paul) Nehrkorn, Lori (Michael) Halligan, Amy (Mark) Brown, Brian (Jennifer) Lee, Jana (Steve) Hooten, Amber (Jonathan) Livesay, Veronica Hensley, Derrick Wilkerson, numerous great nieces and nephews; & family members, Darin (Gina) Lee and family, Denise (Mark) Dismukes and family, and several cousins. She was preceded in death by her parents.
Penny passed away on Thursday, July 28, 2022. Funeral services will be on Friday, August 5th, at the First United Methodist Church in McLeansboro, with Pastor Russell Anderson, Pastor Jim Peak and Bro. Mark Lee officiating. Public visitation will be from 10:00-12:00 with the funeral at 12:00.
In lieu of flowers, donations can be made to Hamilton County Unit 10 Early Childhood Program in memory of Penny.
Harre Funeral Home, McLeansboro, IL is in charge of arrangements
Service