Nancy Rae Maxwell
McLeansboro, IL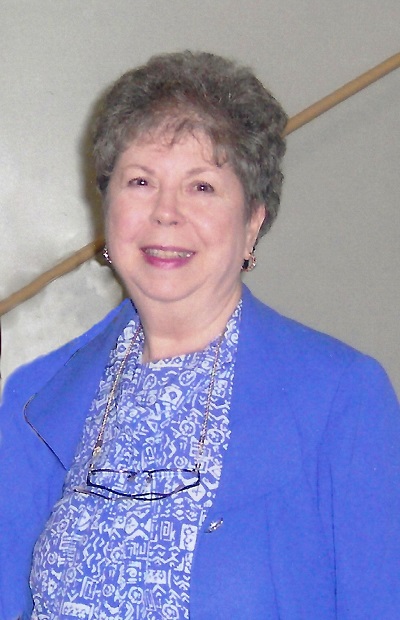 1935 - 2022
Nancy Rae Maxwell, age 86, was born in DeRidder, Louisiana October 9, 1935. She was the daughter of Lonnie and Alva (Downs) Slatten. Nancy departed this life April 30, 2022 at the Hamilton Memorial Rehabilitation and Care Center in McLeansboro, Illinois.
Nancy met Winston Franz "Bill" Maxwell at a USO dance when he was stationed at Fort Polk, Louisiana near her hometown. They were united in marriage October 17, 1953 and were blessed with four children and 68 years of marriage. After Bill finished his military service they moved to St Louis, MO.
Nancy worked as an administrative assistant for a pharmaceutical company and later at Barnes-Jewish Hospital. Bill and Nancy purchased a farm near Macedonia, IL and retired there where Nancy enjoyed decorating the home, gardening, quilting and spending time with her family.
She is survived by her husband Bill, sons Mark (Trish) Maxwell of Wildwood, MO and John "Chris" (Glenna) Maxwell of Macedonia, IL; daughters, Donna (Mike) Stammer of Arnold, MO and Carol (John) Blood of Eureka, MO; nine grandchildren, Nick (Kristin) Aubuchon, Amanda (Ned) Dolan, Brian (Kristi) Blood, Laura (Clay) Deschler, Natalie (Brandon) Smith, Zachary (Beth) Maxwell, Adam Maxwell, Adrianna Maxwell and Maddi Jo Maxwell; sixteen great-grandchildren, Caden, Beckett, and Blair Aubuchon, Adalyn, Easton, Landon, and Kinsley Dolan, Reagan, Brooke, and Audrey Deschler, Katie, Abbi, and Lincoln Smith, Kalina, Tyler and Hudson Maxwell. Several nieces, nephews and friends.
Nancy was preceded in death by her parents, brothers Richard and Russell Cunninghamand a sister, Pat Doyle and an infant brother.
Nancy was a loving wife, mother, grandmother, aunt and friend. She will be greatly missed by her family. Nancy was a member of Antioch Missionary Baptist Church of Macedonia, Illinois and a member of Macedonia Star #1028 Order of the Eastern Star.
Funeral Services will be held Saturday, May 7, 2022 at the Harre Funeral Home in McLeansboro, Illinois.  Visitation will be from 10:00am until 12:00pm. Eastern Star services will begin at 12:00pm immediately followed by the funeral service. Brother Gale Lowery will officiate the services. Burial will be in the Antioch Missionary Baptist Church Cemetery, at Macedonia, Illinois.
Expressions of sympathy in memory of Nancy Maxwell may be made to Antioch Missionary Baptist Church in lieu of flowers.