Micki  Faruzzi
McLeansboro, IL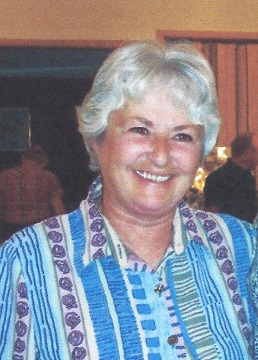 1950-2022
Micki  Faruzzi
Age:                      72
Residence:           McLeansboro, IL
Passed Away:     1:05 P.M., Tuesday, August 16, 2022 at Hamilton
                             Memorial Hospital,  McLeansboro, IL
Visitation:            11:00 A.M. TO 12:00 NOON, MONDAY, AUGUST 22,
                             2022 AT HARRE FUNERAL HOME, McLEANSBORO, IL
Funeral Service:   12:00 NOON, MONDAY,  AUGUST 22,  HARRE FUNERAL HOME.          
Burial:                  Smith Cemetery,  near Dale, IL
Clergy:                 Pastor Andy May                                                  
Date of Birth:  May 13, 1950       Place of Birth:  McLeansboro, IL
Father:            Lowell Tedford     Mother:  Alice Mae (Griswold) Tedford
Marriage to:   Richard Faruzzi and he passed away in November, 2012                                      
Occupation:   Micki was employed in Security with General Motors, Inc.
Church Affiliation: Attended the Assembly of God Church
Activities:    Micki was very active with the Hamilton County Historical Society and
she dearly loved working in genealogy and research. She was a great asset
to the Historical Society.         
Survivors:
1 - Sister:    Vicki Werle,  McLeansboro, IL
Preceded in death by: Parents and Husband Richard Faruzzi
THE FAMILY HAS REQUESTED MEMORIALS BE MADE PAYABLE TO
HARRE FUNERAL HOME IN MEMORY OF MICKI TO ASSIST WITH HER
FUNERAL EXPENSE.
HARRE  FUNERAL  HOME,  McLeansboro, was in charge of arrangements.