Mickey Owen Cravens
Clinton, Arkansas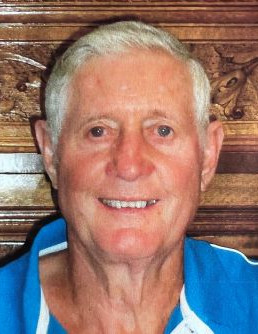 1938 - 2022
Mickey Owen Cravens, 84, of Clinton, Arkansas passed away at his home with loved ones by his side on July 27, 2022. He was born on June 2, 1938 in Wayne City, Illinois to the late Owen P. and Hilda E. (Ripplinger) Cravens. He is preceded in death by his parents and one brother, Norman Cravens.
Mickey obtained his bachelor's degree in 1960 for Business at SIU in Carbondale, Illinois. He worked as a civil employee at multiple airbases and retired from Little Rock Air Force Base in Finance Administration, he was also an U.S Army Veteran. Mickey loved jogging in his younger years and then turned to hunting, fishing, and gardening to relax. He was a collector of antiques as well.
Mickey is survived by his son, Brent Cravens of Dallas, Texas, Holly Cravens Speed and husband John, two grandchildren, John Breckenridge Speed, and Carolyn Elise Speed all of Little Rock, Arkansas, two sisters, Audrey Plante, Yvonne Ray and husband, Kenny all of Marion, Illinois, a brother, Charles Cravens of Russellville, Arkansas, a dear friend, Dixie Steck of Clinton, Arkansas many nieces, nephews, extended family and friends.
A memorial service organized by the family will be held 11:00am on Saturday, August 27, 2022 at the IOOF Cemetery in Dahlgren.  Those wishing to attend the service should meet at the cemetery.
Gholson Funeral Home of Dahlgren is assisting the family with local arrangements.
Memorial