Michael Edward Kreher
Sumter, SC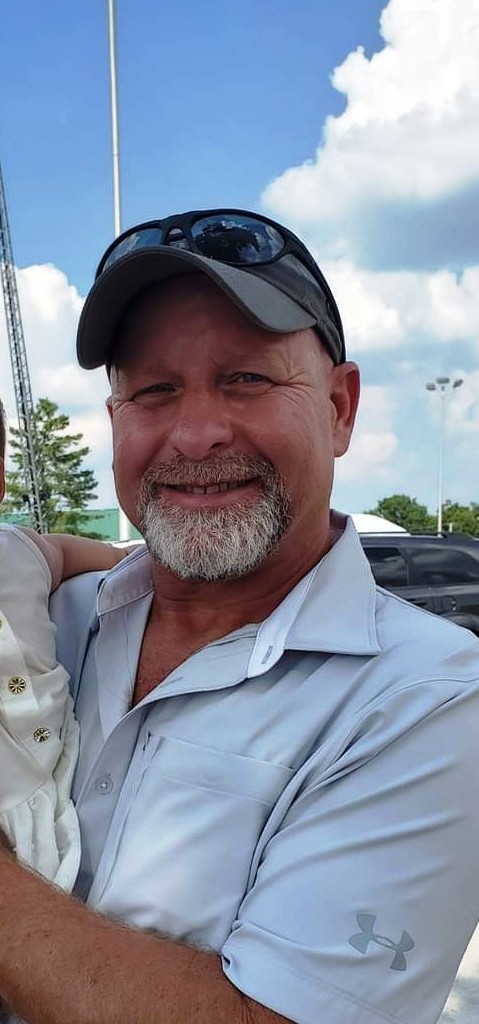 1965 - 2021
Michael Edward Kreher, age 55,  husband of Tori Dowell Kreher, passed away Wednesday, February 10,  2021 at Prisma Health Tuomey in Sumter, SC.  Mike was born February 28, 1965 in McLeansboro, IL,  a son of the late Clarence Kreher and the late Irene Rost Kreher. He was employed at Becton-Dickinson.
Mike served in the U.S. Army during Desert Storm. Mike was a veteran! He proudly served his country! He did his basic training at Ft. Jackson in Columbia, SC and after basic he was stationed in Neu Ulm, Germany, where he met some of his best friends to this day. Also, he met and married Tori, the love of his life in Germany! Mike loved to play, coach & watch sports!  He and Tori enjoyed camping, fishing, riding his Harley and going to the beach!  Mike loved his family more than anything and he was a proud husband, dad and pops.
Survivors include his wife Tori of Sumter; two children, Brian M. Kreher of IL and Kayla Jewell (Justin) of MO;  two granddaughters, Addison Jewell and Alyvia Jewell; Siblings, John Payne, Bob Kreher, Robin Hylton (Greg),  Leann Burton (Steve),  Luann Garwood, P.A. Kreher (Lisa) and Paula Curry (Eric); Sister-in-Law, Bev Payne, as well as numerous nieces and nephews.
Preceding him in death were his parents, Brother Jim Payne and Sister-in-Law Marilyn Payne.
A service was held and the family received friends from 2:00 to 4:00 P.M., Saturday, February 13, 2021 at Elmore-Cannon-Stephens Funeral Home and Crematorium in Sumter, SC
A Public Visitation will be held from 10:00 A.M. to 12:00 Noon, Saturday, February 20, 2021 at Harre Funeral Home, McLeansboro, IL.  A PRIVATE FAMILY FUNERAL SERVICE will be held at 12:30 p.m. with Deacon Archie Bowers officiating and a Burial of Ashes will be conducted at St. John Baptist Catholic Cemetery, Piopolis.
Graveside Military Honors will be accorded by the Military Honor Team of Marion, IL In Lieu of Flowers, Memorials may be made to the Wounded Warrior Project, P.O. Box 758516, Topeka, KS 66675-8516 (www.woundedwarriorproject.org).
HARRE  FUNERAL  HOME,  McLeansboro, is in charge of local arrangements.
Service