Melba Sue Hart
Dahlgren, IL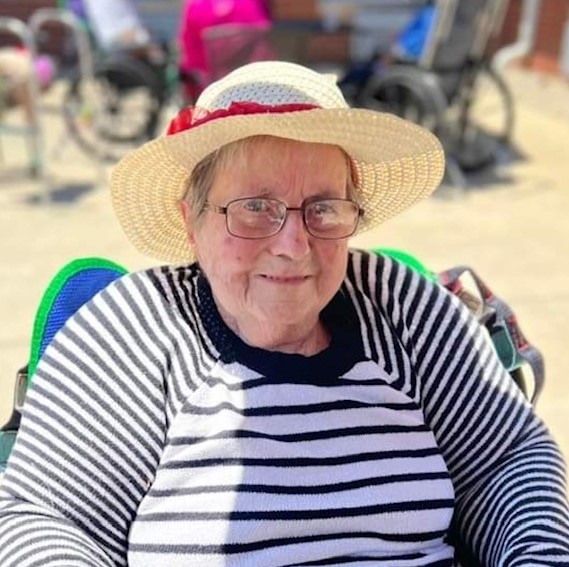 1932 - 2022
Melba Sue Hart, age 89 years and a resident of Dahlgren, IL passed away at 11:30 p.m., Wednesday, September 14, 2022 at Countryside Manor in Mt.Vernon, IL.
Melba was born September 23, 1932 in Galatia, IL to Ebert A. French and Moni (Odle) French.
She later married Marshall E. Hart and he passed away January 5, 2006. Melba was a self-employed Beautician for 25 plus years. She attended the Dahlgren Baptist Church and she loved to read, Plant flowers and garden.
Survivors include a son, Donald E. Hart, Dahlgren, IL; daughters Nita Hart and Melba Hart of Dahlgren, IL; sisters, Dana Williams and Janice Bridwell of McLeansboro, IL; Grandchildren Crystal Hart, Amanda Warden (husband J.D.), Whitney Coy (husband Joe), Kristie Goosby; Great Grandchildren, Kylie, Jaylie and Audrie Coy.
Preceding Melba in death were her parents, two sisters, five brothers (one infant brother)
Visitation Service will be held 10:00 a.m. to 12:00 Noon, Monday, September 19, 2022 and the Funeral Service will be at 12:00 Noon at Harre Funeral Home, Dahlgren, IL with Pastor Brad Sloan officiating and burial will be in Crisel Cemetery, near Dahlgren.
Memorials may be made to Dahlgren Baptist Church and will be accepted by Harre Funeral Home, Dahlgren.
Harre Funeral Home, Dahlgren, IL is in charge of arrangements.