Mary Jean Siegert
Grayville, IL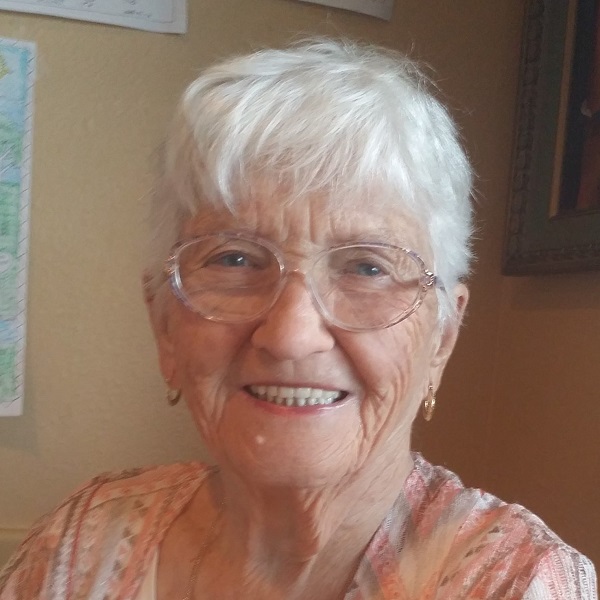 1926 - 2022
Mary Jean Siegert, 96, of Grayville, Illinois, died Friday, October 28, 2022, at St. Vincent's Medical Center in Evansville, Indiana. She was born August 13, 1926, in Grayville, the daughter of Melvin Scott Broster and Allene (Bond) Broster. She was married to Chester Vernon Siegert on February 12, 1950, and he preceded her in death on June 26, 2010.
She attended Fortney school, and graduated Valedictorian from Grayville High School, and then attended University of Illinois for 1 ½ years. She was a loving mother, grandmother, great-grandmother, and friend to many. She was a bookkeeper and farmer and worked alongside her husband. She was a member of Fortney Methodist Church until its disbandment, and then she was a member of the Grayville United Methodist Church. Bible school teacher and Sunday school teacher were among her church activities. She was an active leader and board member in 4-H, leader of Brownies, and Girl Scouts, and a member of the Pollyanna Club. Other interests included gardening, piano, clarinet, cooking, and travelling with her family. She was an expert seamstress as well as an "expert referee."
Survivors include son Charles Vernon (Dena) Siegert of Grayville; daughters Sue Anne (Albert Gene) Powell of Grayville, Barbara Gail (Bill) Ballard of Falls of Rough, Kentucky, Lisa Kay Siegert-Free (John Nathan Free) of Edwards, Colorado, Cynthia Jean Siegert of Grayville; sister Marjorie Steele of Nampa, Idaho; grandchildren Stacey Nichol (Wes) Snyder, Charles Brandon Siegert, Amelia Leigh (Dan) Allen, Charles Albert Powell, several step-grandchildren; great-grandchildren Cole Wesley Snyder, Ellie Jean Snyder, Kyla Grace Snyder, Maxwell Benjamin Allen, Wren Olivia Allen, Griffin "Fin" Alexander Allen, Leo Henry Allen, Amara LeighAnne Powell; great great-grandchild Evelyn Floweysue Snyder; and her beloved German shepherd dog, Fritz.
She is preceded in death by her parents; husband; grandson Steven Christopher Cook; brother Bob "BB" Broster; sister Norma Ruth Healy.
Memorials may be made to the Grayville United Methodist Church or the Wabash County Humane Society and will be accepted at Cook Funeral Chapel in Grayville.
Visitation is 5-7 pm, Thursday, November 3, 2022, at Cook Funeral Chapel in Grayville, Illinois. Funeral is 10 am, Friday, November 4, 2022, at Cook Funeral Chapel in Grayville, with burial to follow in Oak Grove Cemetery in Grayville.