Marilyn Jean Morris
McLeansboro, IL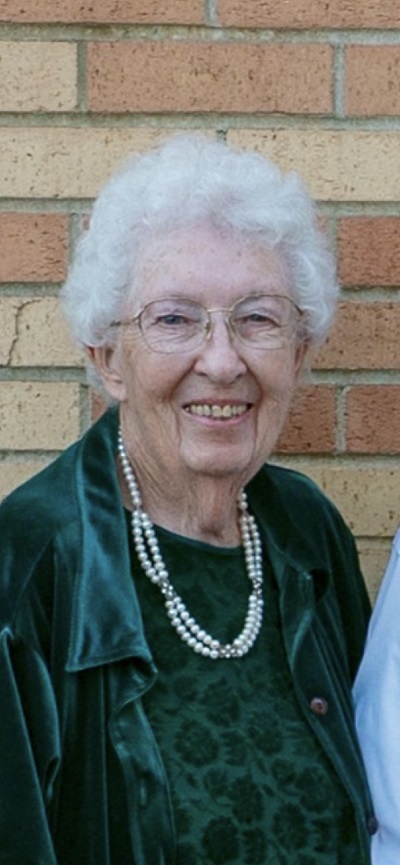 1929 - 2022
Marilyn Jean Morris, 93, resident of McLeansboro, IL, passed away Thursday, December 1, 2022 at Hamilton Memorial Hospital. A Celebration of Life will be held Saturday, December 10, 2022 from 5:30 to 6:30 P.M. at the First United Methodist Church, McLeansboro, IL and the Service will begin at 6:30 P.M. with Reverend Russell Anderson officiating. The Interment of Ashes of Marilyn and Husband Richard will take place in Muscatine, Iowa.
Marilyn was born June 11, 1929 in Muscatine, Iowa to John Henry Doerfer and Faye (Derby) Doerfer. She married Richard Morris on August 5, 1956 in Sweetland, Iowa and they were married for 66 years. Richard preceded her in death on November 5, 2022.
Marilyn was employed as a Kindergarten teacher for several years in the Hamilton County School System as well as in Iowa. She enjoyed teaching until age 80. She loved gardening, flowers, socializing with friends and family. She was a 4-H sponsor and leader; was involved in all kind of church activities, loved bird watching and she loved her Longhaired Calico cats. She enjoyed taking short road trips with their friends Jerry and Nancy Johnson.
Survivors incude her daughters, Ellen Morris, Cross Creek, FL; Beth Moser (husband David), Bluford, IL; Sons, Mark Morris (wife Linda) of Troy, IL; Jay Morris (wife Shary), Blairsville, IL; Grandchildren, Nathan Morris (wife Brooke); Natalie Flemming (husband Nick), Lane Moser and Alyssa Hook; Emma Neal (husband Charles); Blair Moser; Ira Logan; Great Grandchildren, Kade Rocca; Cora Morris; Livi Morris; Rosalee Moser, Henry Moser; Sister Willodene Lindle of Muscatine, Iowa.
IN LIEU OF FLOWERS, Memorials may be made to The First United Methodist Church in McLeansboro, IL
HARRE FUNERAL HOME, McLeansboro was in charge of arrangements
Service