Marcia Dee Moore
Carrollton, GA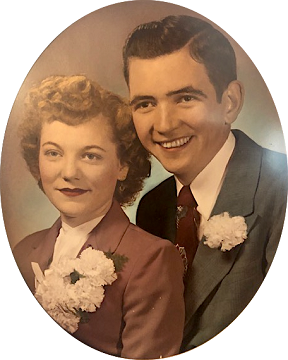 1933-2021
Marcia Dee Moore, 88, passed away peacefully with her family by her side, on October 5, 2021 at Tanner Medical Center in Carrollton, Georgia.
She was born January 5, 1933 in Delafield, IL to James Otha and Edna (Krueger) Hart.  Marcia married Ernest Jackson Moore on February 9, 1952 and he preceded her in death.  Marcia always put her family first.  She was a home maker who proudly raised her three boys. Marcia was a true people person who never met a stranger, she always made sure you were fed and well taken care of.  She enjoyed cooking, needlework, quilting, taking care of her plants and flowers in the garden and spending time outdoors. She was of the Southern Baptist faith and was a member of the Antioch Baptist Church in Carrollton, GA.
Marcia is survived by three sons: James Moore of Tomah, WI, Mark Moore of Cleveland, GA and Brian Moore of Carrollton, GA; three grandchildren: James Andrew Moore, Joshua Moore and Heather Moore; two brothers: Richard (Phyllis) Hart of Fulton, KY, Larry (Dixie) Hart of Livingston, MT; four sisters: Marcella (Dale) Lance of McLeansboro, IL, Donna Naas of McLeansboro, IL, Joyce (Kent) Ewing of Cheyenne, WY, Linda Trommer of Plymouth, MI; one brother-in-law Robert (Joyce) Lee of McLeansboro, IL and one sister-in-law Mary L. Hart of Cheyenne, WY.
She was preceded in death by her parents and husband, Ernest Jackson Moore; brothers Gene (Maudie Lou) Hart and Ed Hart; one sister Shirley Lee; an infant twin brother Marvin Lee Hart and an infant sister Barbara Hart; and two brother-in-laws: John Naas and Paul Trommer.
Funeral services for Marcia Dee Moore will be held Saturday, October 9, 2021 at 2:00 p.m. at the Gholson Funeral Home in McLeansboro with Rev. Tony McManus officiating.  Visitation will be held Saturday, October 9 from 1:00 p.m. until the time of service at the funeral home.  She will be laid to rest at I.O.O.F Cemetery in McLeansboro.  Memorial donations may be made to the church of the donors choice in memory of Marcia Moore and will be accepted at the Gholson Funeral Home in McLeansboro.
The Gholson Funeral Home of McLeansboro is assisting the family with arrangements.
Visitation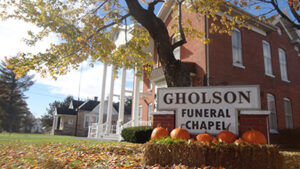 Funeral