Lowell Loyton "Red" Warren
Carmi IL,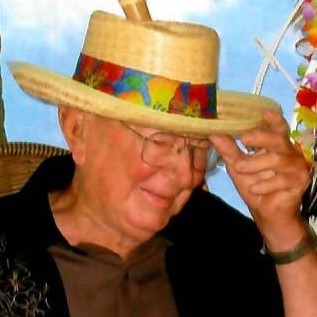 1931-2020
Lowell Loyton "Red" Warren, 89, of Carmi, Illinois, died Wednesday, December 9, 2020, at the home of his loving caretakers, Rick and Stephanie Campbell.  He was born November 28, 1931, in Wayne County, Illinois, the son of Otho and Ethel (Withrow) Warren.  He married Gladys Lenora (Graves) Warren on January 25, 1975, and she survives.
Red was a heavy equipment operator and worked many years for Henry Absher before establishing his own excavating business.  He thoroughly enjoyed working and in his leisure time, he raised dogs, including the breeds of Dalmatian, Pomeranian and Shih Tzu.
Survivors include son (and caregiver) Rick (Stephanie) Campbell of Carmi; daughters Shari Warren of Evansville, Indiana, Tisa (Randy) Bullock, Lawana Gay, all of Dahlgen, Illinois, Gloria Blake of Carmi, Edwina (Ron) Draper of Columbus, Indiana, Toni (Frank) Davis of Enfield, Illinois, Desi (Glenn) Fishback of Monroe City, Indiana;
Grandchildren Johnny Joe (Georgia) Marshall, Jimmy Joe (Valerie) Marshall, Miranda (Michael) Karcher, Melanie (Joshua) Switzer, Jacob (Amanda) Gay, Jordan (Andrew Julian) Gay, Matt (Sahray) Lydick, Ryan (Magan) Lydick, Adam Green, Shannon Green, David Campbell, Sean Campbell, Lindsay Dartt, Bralan Dartt, Bryce Fishback, Kelly Banta, Donnie (Stacey) Banta, Kenzie Davis, Sierra Beasley; 23 great grandchildren; 9 great great grandchildren; niece Terri Lynn (Henry) Dunn.
He is preceded in death by his parents; brother Arthur Warren; sons Rev. Donald Wayne Banta and Bruce Alan Campbell.
Visitation and funeral are Saturday, December 12, 2020, at Cook Funeral Chapel in Carmi.  Visitation is at 11 am and funeral is at 1 pm.  Burial is in Enfield Cemetery in Enfield, Illinois.
Memorials may be made to St. Jude Children's Research Hospital, 262 South Danny Thomas Boulevard, Memphis, Tennessee 38105 or Alzheimer's Association, 225 North Michigan Avenue, Floor 17, Chicago, Illinois 60601, and will be accepted at Cook Funeral Chapel in Carmi.
Covid-19 precautions (masks) will be in force for the visitation and funeral.