Lottie Catherine "Kitty" Carr
Macedonia, IL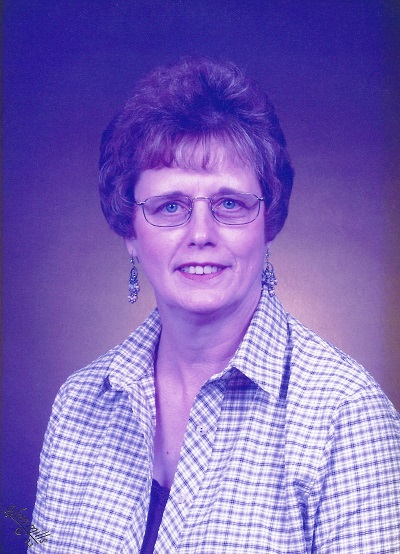 1950 - 2021
Age:                           71
Residence:                 Macedonia, IL
Passed Away:          2:54 P.M., Friday,  September 10, 2021 at her residence.
Visitation:                 10:00 A.M. to 12 Noon,  Tuesday, September 14, 2021 at Harre Funeral Home, McLeansboro, IL
Funeral:                    12:00 Noon,  Tuesday, September 14, 2021, Harre Funeral Home,  McLeansboro, IL       Please Wear Your Mask.
Clergy:                      Pastor Eddie Paul Davis
Burial:                       Pleasant Grove Cemetery, McLeansboro, IL
Date of Birth:           March 19, 1950         Place of Birth:  Mt. Hope , West Virginia
Father:                      James Lee Smith       Mother:  Sylvia (Vance) Smith
Marriage to:             Gary Eugene Carr on June 17, 1985 in Las Vegas, NV
Kitty was a Homemaker and a member at Immanuel Baptist Church in Benton, IL. She loved being Grandma and going bowling.  Kitty wore many hats during her life;  she was a C.N.A. at Sunny Hill Nursing Home,  a Bookkeeper at Tri-Oil, a Home Health worker, a Shift Manager at McDonalds, a laborer on the Family farm and a homemaker taking care of four children and a husband.
Survivors Include:
Husband:             Gary Eugene Carr, of Macedonia, IL
1 Daughter:          Lisa (Carr) Hinkley of Myrtle Beach, SC
3  Sons:                Randy Maxwell of Joliet, IL
Ricky Maxwell of Diamond, IL
David Carr of Myrtle Beach, SC
8 Grandchildren         3 Great-Grandchildren
3 Brothers:           Alfred Smith and wife Mary,    Lockport, IL
Howard Smith and wife Vivian, Springville, TN
Donald Smith,    Hendersonville, TN
Preceded in Death by:  Parents James & Sylvia Smith and a sister Linda Smith
Arrangements were entrusted to Harre Funeral Home,  McLeansboro, IL