Lester R. "Chuck" Garman, Jr
Crossville, IL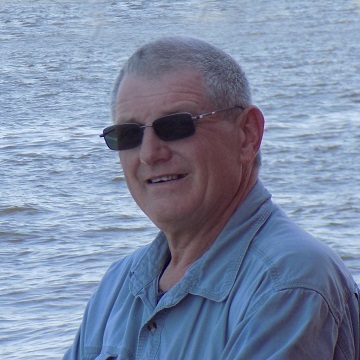 1961-2022
Lester R. "Chuck" Garman, Jr., 60, of Crossville, Illinois, died Monday, January 31, 2022, at his home.  He was born April 24, 1961, in Carmi, Illinois, the son of Lester R. Garman, Sr., and Coletha (Banks) Garman.  He was married to Teresa June (Spencer) Garman, and she survives.
Chuck was a rural mail carrier for the United States Postal Service.  He was an avid fisherman and liked collecting tools and tinkering.  He was always ready to search out flea markets and yard sales looking for "deals".  Reading books about history and various wars was another one of his favorite pastimes.
Survivors include his father Lester R. Garman, Sr., and his wife Sheron Garmon, and his mother Coletha Bisch all of Grayville, Illinois; grandmother Joclyn Walsh; his wife, Terri Garman of Crossville; brothers Donnie Garman (Carmen Daniels), Sam Garman, all of Grayville; step-brothers Bryan Hensley, Scott Hensley; sister Shana (Richard) Reid of Grayville; step-sisters Sherry Humphrey, Jodi Dunn; sisters-in-law Joyce Bertram, Judy Danek, Janet (Roy) Woolever, Darla (Mike) Wilson and numerous much-loved nieces and nephews.
He is preceded in death by his grandfather Joe Walsh; and great-grandmother Laura Whiting.
Visitation and funeral are Monday, February 7, 2022, at Cook Funeral Chapel in Crossville.  Visitation is at 10 am, and funeral is at 12 noon. Burial is in Oak Grove Cemetery in Grayville.
Memorials may be made to the Grayville Senior Citizens of the Groff Memorial Library, and will be accepted at Cook Funeral Chapel in Grayville.