Ladonna Sue Baker
Newton, IL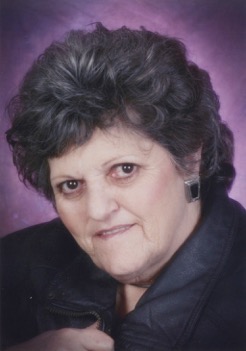 1947-2022
Ladonna Sue Baker, 75, a resident of Newton, Illinois, and formerly of McLeansboro, IL, passed away Tuesday, March 29, 2022 at Richland Nursing and Rehab in Olney, IL.
She was born January 31, 1947 in McLeansboro, IL to Woodrow Ingram and Mary Vincent.  Ladonna worked at General Tire in Mt. Vernon on an assembly line for many years.  LaDonna loved gardening, especially growing many varieties of flowers, and took great pride in creating her own flower bed designs and arrangements.
Ladonna is survived by two daughters: Denise (Charles Coffey) Baker of Newton, IL and Mary Sue Cline of Mt. Vernon, IL; one son Kevin (Noreen) Baker of Newton, IL; one sister Norma Weaver of Hoopeston, IL; three step siblings: Russell and Terry Ingram, both of McLeansboro, IL, and Linda Hunsinger of Carmi, IL; eight grandchildren: Nathan Baker, Ryan Baker, Christopher Baker, Kristin Baker, Jessica Garner, Kevin Baker, Casey Lyn Morris and Rebekah Bergeson.  Thirteen great grandchildren also survive.
She was preceded in death by her parents, husband Richard Daniel Baker Sr.; two sons: Richard Daniel Baker Jr. and Kerry Gavin Baker; sister Reta Ann Ingram; and two brothers: James Lee Vincent and Anthony Vincent.
Funeral services for Ladonna Sue Baker will be held at 2:00 p.m. on Saturday, April 2, 2022 at the Gholson Funeral Home in McLeansboro with Pastor Jacob Gray officiating. Visitation will be held Saturday, April 2 from 1:00 p.m. until the time of service at the funeral home.  She will be laid to rest at the Ten Mile Cemetery near McLeansboro following the funeral service.