Kent E. Wheeler
Grayville, IL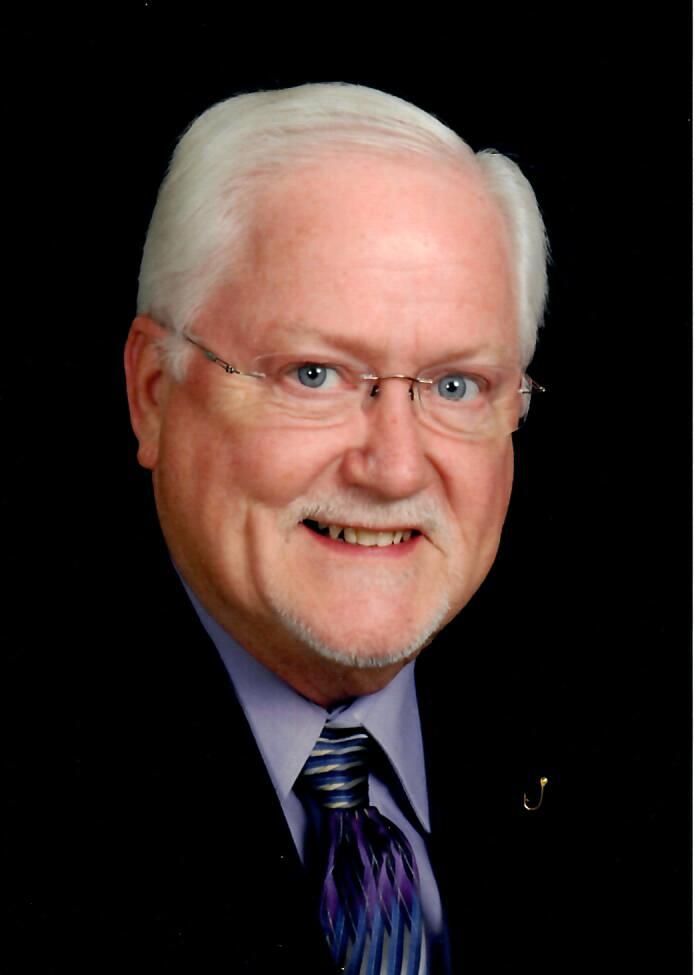 1943-2022
Kent E. Wheeler, 78, of Grayville, Illinois, died on Friday, April 15, 2022 at the Linda White Hospice House in Evansville, Indiana.  He was born June 22, 1943 to Lowell and Vera Mae Wheeler.  He was married to Doris Jean Hucker on September 13, 1964, and she survives.
Kent spent over 47 years in education.  His career began at the Ridgway High School and continued at Lockyear College of Business, Grayville High School, Cisne High School and the Regional Office of Education #20.  He retired from ROE #20 as the Assistant Regional Superintendent of Schools in 2012.  Kent also spent many years as a coach of a variety of sports.  He had a passion for the theater and acted in and directed many community and school productions.  One of his favorite roles was as a Santa's Helper for Grayville and surrounding communities for over 35 years.  He was very active in a number of civic organizations throughout his life.  His favorite thing was to spend time with his family.  Kent was a member of the Grayville First Christian Church where he served as an Elder, Sunday School Teacher, Trustee, Sunday School Superintendent and Song Leader.
Survivors include his wife Doris;  daughter Denise & Brad Schroeder of Grayville, son Klay & Heather Wheeler of Noble, Illinois; grandchildren Kayla & Steve DeStefano and Marshall & Alyssa Schroeder all of Grayville, Kale Wheeler and Jake Wheeler of Noble; great grandson Henry DeStefano of Grayville; brother Jim & Carolyn Funkhouser of Grayville; sister-in-law Phyllis Wheeler of Port Orange, Florida; brothers and sisters-in-law Dee Harper, Dot & Jim Meritt, Doyle & Toby Hucker, all of Fairfield, Illinois and numerous nieces, nephews and cousins.
He is preceded in death by parents Lowell Wheeler, Vera Mae & Willis Funkhouser; siblings Dick Wheeler and Ida Butler; in-laws Charles & Hazel Hucker and Leonard Harper; grandparents Donald & Grace Wheeler, Adam & Brooksie Gray and Charles & Lena Funkhouser.
Visitation will be from 5:00 – 7:00 p.m. on Tuesday, April 19, 2022, at the Grayville First Christian Church Funeral Service will be at 10:00 a.m. on Wednesday, April 20, 2022, also at the Grayville First Christian Church.  Burial will be at the Oak Grove Cemetery.
Memorial contributions can be made to the Grayville First Christian Church or the Groff Memorial Library.
Funeral