Kenneth Wayne Richardson
McLeansboro, IL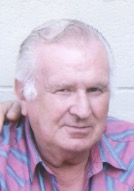 1941-2021
Kenneth Wayne Richardson, 80, of McLeansboro, IL passed away on Wednesday, December 8, 2021 at his home.
Kenneth was born on June 26, 1941, in New Haven, IL, the son of Lewis and Rata (Carney) Richardson.  He previously worked at the grain elevator for Pillsbury in McLeansboro and was a former member of the Eagles Lodge #2699 in McLeansboro.  He enjoyed fishing, hunting, yard work and visiting with family and friends.
Kenneth is survived by one son Lewis Wayne Richardson, one brother Jim (Kay) Richardson of New Haven, IL, one sister Margaret Bowers of McLeansboro, IL, and one grand-daughter Summer Dawn Richardson.  His great-grandchildren and several nieces and nephews also survive.
He was preceded in death by his first wife Rose Marie Richardson, his second wife Verla Richardson, his parents Lewis and Rata Richardson, and three brothers: Doyle, Donnie and Curt Richardson.
A graveside memorial service will be held Saturday, December 11, 2021 at 11:00 am at Asbury Cemetery near Ridgway, IL.  Those who wish to attend the services are asked to meet directly at the cemetery.
Online condolences and expressions of sympathy may be shared at www.gholsonfuneralhome.com
Funeral