Kenneth Ray Nelson
McLeansboro, IL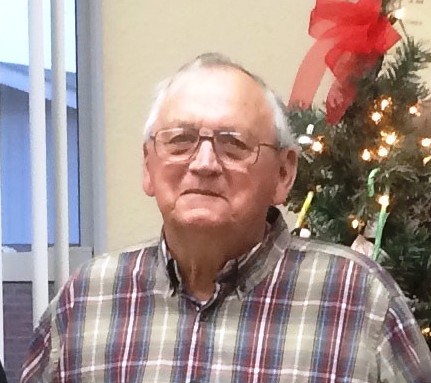 1936 - 2021
Kenneth Ray Nelson, age 85 of McLeansboro, IL, passed away at 9:00 a.m., Sunday, January 2, 2022 at Hamilton Memorial Hospital, McLeansboro. Kenneth was born May 9, 1936 to Ivan and Hazel ( Files ) Nelson. On September 14, 1956 he married Bonnie Muehlenbein and they were happily married for 64 years before she passed away October 29, 2020.
Ken worked as an Oil Field Driller for Les Wilson, Inc in Carmi, IL for over 40 Years. He loved fishing, camping and hunting.
He is survived by two children; David (Genia) Nelson of McLeansboro and Denise (Dale) Miller of Macedonia, IL; five Grandchildren, Kelli (Ben) Mowrer, Melissa (Greg) Kaufman, Matthew (Katie) Nelson, Aaron (Brittany) Miller and Madison Miller; Great-grandchildren Aden and Alexa Mowrer, Dylan, Jacob, Aubrey, Allee Kaufman, Eli Eskew;  two Great-great grandchildren Adalynn and Zachary Kaufman.
One Sister:   Linda (Dennis) McGill,  McLeansboro, IL
One Sister-in-Law: Martha Muehlenbein
Ken was preceded in death by his parents, wife and one brother Cecil Nelson
Visitation Service will be held 11:00 a.m to 1:00 P.M., Wednesday, January 5, 2022 and Funeral Service held at 1:00 p.m. at Harre Funeral Home, McLeansboro, IL with Brother Bill Miller officiating.  Interment will be in Crouch Cemetery,  Belle Prairie, IL.
HARRE  FUNERAL  HOME,  McLeansboro is in charge of arrangements.