Keith D. Ledford
Carmi, IL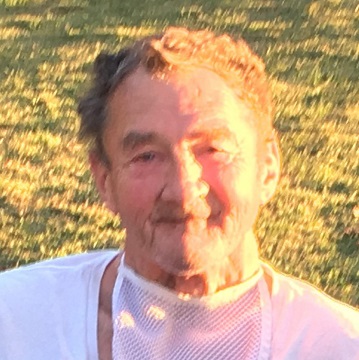 1954-2021
Keith D. Ledford, 67, of Carmi, Illinois, died Wednesday, December 8, 2021, at Wabash Christian Village in Carmi.  He was born October 20, 1954, in McLeansboro, Illinois, the son of Walter and Freda (Tittle) Ledford.  He was married to Carla Ann (Stewart) Ledford and she preceded him in death.
Keith was a U.S. Army veteran and member of the Zion Methodist Church.  He worked many years at Whirlpool in Evansville, Indiana.  He was an avid Carmi Bulldog Football fan and he enjoyed deer hunting, fishing, and socializing with family and friends – especially his great granddaughter, Charlotte.
Survivors include son Dan (Rachel) Ledford; daughter Leslie Prince, all of Carmi; sisters Norma Hart of Dahlgren, Illinois, and Nettie (Harold) Bayler of Thackeray, Illinois; brother-in-law Harold Stinson of Carmi; grandchildren Alexa Prince, Bryce Prince, William Ledford; great granddaughter Charlotte Mason; nieces and nephews.
He is preceded in death by his parents; his wife; brother Clayton Ledford; sister Doris Stinson; and son-in-law Scott Prince.
Visitation and funeral are Saturday, December 11, 2021, at Cook Funeral Chapel in Carmi.  Visitation is at 10 am with funeral  at noon. Burial with military rites will be in Big Prairie Cemetery near Carmi.
Cook Funeral Chapel in Carmi is in charge of arrangements.