June Smith
McLeansboro, IL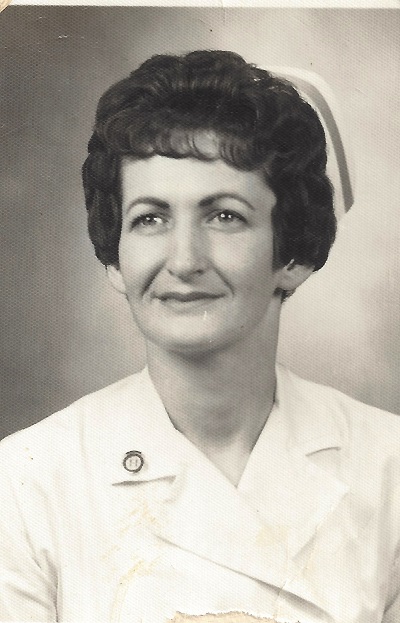 1932 - 2021
88 years of age and a resident of McLeansboro, IL, passed away at 1:58 p.m., Friday, November 19, 2021 at Hamilton Memorial Hospital,  McLeansboro, IL. Visitation will be held at 1:00 p.m., Thursday, December 2, 2021 until the time of the Funeral Service at 2:00 p.m. at Ten Mile Baptist Church, McLeansboro, IL.  Burial will be held in I.O.O.F. Cemetery, McLeansboro, IL and Pastor Jacob Gray will officiate the Services.
June was born December 5, 1932 in McLeansboro, IL to James Tedford and Violet (Dale) Tedford.
She married Dorsey Smith in Henderson, KY on November 14, 1948 and he passed away
on August 25, 2005. June attended the Roads Church in Norris City, IL for several years.
June was employed by Hamilton Memorial Hospital and was a nurse for over 50 years prior to
her retirement. She received an Associate Degree in Nursing from Rend Lake College.
She was proudly awarded the  2012 Health Care Provider of the Year from Hamilton Memorial
Hospital,  McLeansboro, IL.
She traveled with other doctors to do mission work in the Philippines and Honduras. She had
strong faith and devotion to the Scriptures.  Her many interests included volunteer work with the
Hamilton County Historical Society and Hamilton Memorial Hospital Auxiliary.
June also enjoyed cooking, baking, sewing and socializing with her many friends. With tireless energy,
she would help anyone at any time. In her final days she found great pleasure in rooting for the
St. Louis Cardinals. She was a wonderful role model who will forever be missed.
June is survived by daughters Rita (Smith) Maley and husband Paul of St. Charles, IL;
Mickey (Smith) Stanley and husband Otis of Equality, IL; Son Thomas Smith and wife
Debbie of Friendswood, TX;  Grandchildren;  Kristi Strauser and husband Kelly of McLeansboro, IL;
Jordan Thomas Smith of Alvin, TX; Alexander Maley of Milwaukee, Wisconsin; Lauren Dunn and
husband Marcus of San Jose, CA; three Great-grandchildren, Nolan King, Ethan Dunn, Ellie Dunn.
Preceding June in death were her parents, husband Dorsey, one brother and two sisters.
IN LIEU OF FLOWERS, MEMORIALS ARE REQUESTED FOR HAMILTON
MEMORIAL HOSPITAL FOUNDATION AND WILL BE ACCEPTED AT THE
CHURCH OR HARRE FUNERAL HOME,  WHICH WAS IN CHARGE OF THE
ARRANGEMENTS FOR JUNE.
Service