Joyce Ann Jones
Mt. Vernon, IL (formerly of McLeansboro)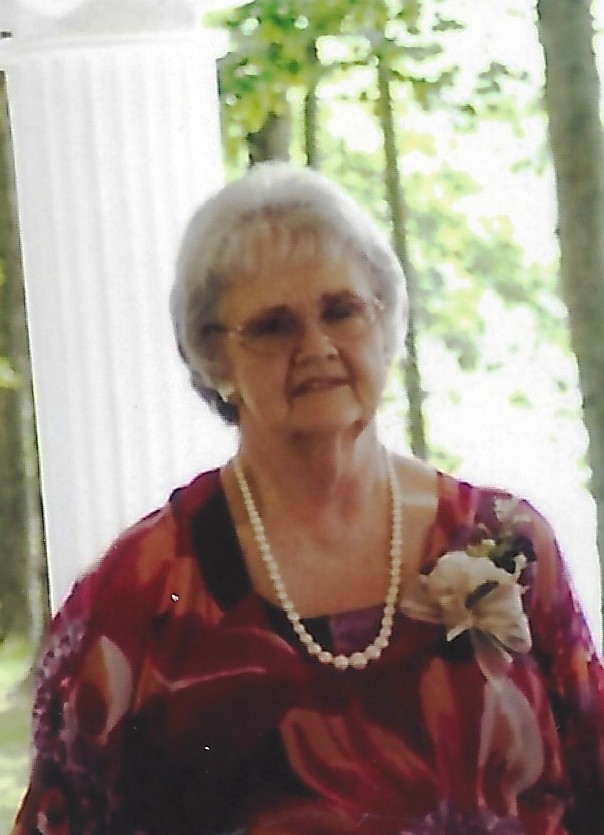 1935 - 2021
Age:                 86 years
Residence:        Mt. Vernon, IL and  Formerly of McLeansboro, IL
Passed Away:  1:50 A.M., Thursday, November 4, 2021 at Nature Trail Nursing Home & Rehab Center,  Mt. Vernon, IL
Private Graveside Funeral Service will be held at 10:00 A.M., Saturday, November 6, 2021.
Clergy:       Pastor Jacob Gray
Burial:       Powell Cemetery,   Norris City, IL
Date of Birth:   May 9, 1935          Place of Birth:   Ina, IL
Father:    Gale H. Goessman          Mother:   Pearl  May ( Clinton ) Goessman
Marriage To:   Louis  Olen  Jones on June 4, 1952 in Eldorado, IL and he passed away on May 29, 2004.  She graduated from Eldorado High School in 1952.
Occupation:  Co-Owner and Secretary  of  Jones Automotive, Norris City, IL
Church Affiliation:   Protestant by Faith
Survivors:
Son:   Brad Jones and wife Lea Ann,  McLeansboro, IL
Daughter-in-Law:  Patricia Jones,   Washington, IN
3 Granddaughters:  Tara Morse  and daughters Alycia, Allana and Alliya of   Mt. Vernon, IL Lisa and Matthew  Healy and  children Aubrey, Logan and Ardyn,  McLeansboro, IL, Paula  Philpot  and children, Nicholas, Cierra and Monica of   Washington, IN
2 Grandsons:   Matthew Jones and Son, Solomon of McLeansboro, IL Lucas and Katie Jones and Daughters, Hannah & Lucy of McLeansboro
Preceded in Death By:  Parents, Husband Louis Jones and Son Steven Jones
Two Brothers, Bill and Jack Goessman
HARRE FUNERAL HOME, McLeansboro, is in charge of  arrangements.
Service