Joseph T. Parr
Dahlgren, IL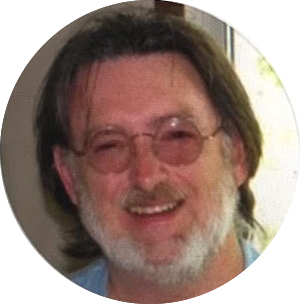 1953-2023
Joseph T. Parr, 69, of Dahlgren, IL passed away on Wednesday, January 4, 2023 at his home in Dahlgren.
He was born on March 12, 1953 in Wyandotte, Michigan, the son of Clarence "Bud" and Phyllis Parr.  He was married to Gail Greer, who preceded him in death, and to that union two sons were born, Nathan J. Parr and Jared I. Parr.
He went to Dahlgren High School graduating in 1971, and maintained many lifelong friends from his small-town class.  He graduated from SIU in 1975 with a degree in agriculture and a teaching degree.  He had many occupations throughout the years, from farm hand to substitute teacher. His longest career was at the Department of Agriculture, where he worked as a federal grain inspector.
Joseph is survived by his parents: Clarence "Bud" and Phyllis Parr of Dahlgren, two sons: Nathan (Sarah) Parr of Bonnie, IL and Jared (Rana) Parr of Champaign, IL, and one sister: Kay (Dave) Bair of Mt Vernon, IL.  Six grandkids: Delanie Parr, Deacon Nass, Ivan Parr, Marlow Parr, Amelia Parr, Asoula Parr and one nephew: Braden (Hannah) Bair also survive.
He was preceded in death by his grandparents.
A memorial service will be held for Joseph Theodore Parr on Saturday, January 14th at 2:00 p.m. at the Gholson Funeral Home in Dahlgren with Reverend Les Sinks officiating.  Visitation will be held from 12:00 p.m. until the time of service at Gholson Funeral Home in Dahlgren.  A private burial of ashes will take place at a later date.
Online condolences and expressions of sympathy may be shared at www.gholsofuneralhome.com