Jimmy Dale Wills
Crossville, IL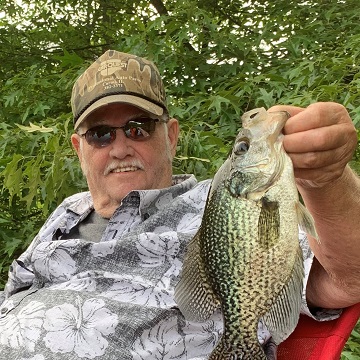 1941-2022
Jimmy Dale Wills, 80, of Crossville, Illinois, was called home to the Lord on January 27th, 2022. He was born in Pawhuska, Oklahoma, on September 24th, 1941; son of Ralph Wayne "Buck" Wills and Opal (Carlile) Wills. Jimmy made his way to Crossville, Illinois, where his story began.
Jimmy married the love of his life, Karen Jean (Dailey) Wills on April 11th, 1965. Together, they had two daughters: Susan Dawn (Wills) Oneal and Lori Ann (Wills) Cullison. Jimmy was a proud, loving grandfather and great grandfather. Jimmy worked hard to provide for his family and dedicated 65 years of his life to working in the Oil Field. Jimmy spent the last 24 years of his career as an Oil Field Pumper for Duncan Oil Company. When Jimmy decided to retire, he could be found enjoying a Cardinals game on TV or spending time with his family. Jimmy's favorite pastime was fishing. Jimmy was a big family man, and was looked to as a father figure, by many.
Survivors include his wife, Karen Jean (Daily) Wills; daughters: Susan (Wills) Oneal and Lori Ann Wills (Brent) Cullison; a brother, Jerry David (Jill) Wills; sisters Virgina Rountree, Tonia Renee (John) Strader, Linda Skates (Fred) Paulus, and Brenda Skates (Colin) Race. Additional Survivors include his Grandchildren Jeremy (Ashton) Musgraves, Jordan (Kelsey) Ambrous, Hadyn (Jeni) Browning, and Brandon Browning. Great-grandchildren that survive are Abbigayle Daun, Jaylei Nicole, and Kase Allen Musgraves; Clinton James, Maverick Matthew, Dawson Dale, and Wyatt Jordan Ambrous; and Ramsey Dylan Browning.
Jimmy was preceded in death by his parents, granddaughter Holly Dawn Musgraves, brother Wayne Wills, and a sister Judy (Wills) Beets. A celebration of life in honor of Jimmy's memory will be held at Cook Funeral Chapel in Crossville on Saturday, January 29th, 2022. Visitation will begin at 1PM and will conclude once the funeral starts, immediately following visitation, at 2PM. Jimmy will be laid to rest at Union Ridge Cemetery near New Haven, Illinois. Cook Funeral Chapel in Crossville has been entrusted with the arrangements.