Jerry "Fat Rabbit" Patton
Shawneetown, IL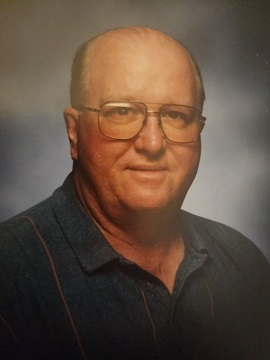 1945-2022
Jerry Patton, age 77, resident of Shawneetown, IL, passed away at 1:55 A.M.
Thursday, December 22, 2022 at  Deaconess Midtown Hospital, Evansville,
Jerry was born April 23, 1945 in Shawneetown, IL, the son of Lawrence
and Alice (Brazier) Patton. On January 28, 1972 he married THE LOVE OF
HIS LIFE, Agnes "Aggie" Rider at St. Patrick's Catholic Church at Ponds
Settlement. Aggie preceeded him in death on June 27, 2020 and left an
unfillable hole in his heart that remained unfilled till his last breath Thursday.
To this union was born one son, Michael Patton. He and his wife Holly and grandson Trace Cooper (who was the apple of his grandparents eyes), also live in Shawneetown.
Jerry is also survived by his sister, Mrs Linda Boon and husband Bob of Shawneetown and numerous nephews and nieces. He is also survived by his Best Friend—his yellow Lab Charlie.
Preceding Jerry in death was his brother and three sisters.
During his life, he graduated from Shawneetown High School with the Class of 1963 and  Jerry spent his working life around the community of Shawneetown working at Ralph Harmon's Grocery; he was a coal miner, operated FAT RABBIT's Tavern, provided mowing services around the surrounding area, provided School bus transportation and later worked as a teacher/student aide to Brownsville School in Carmi, IL, as well as anything else that he thought would be interesting. Jerry LOVED visiting with old and new friends and never knew a stranger.
Jerry served in the United States Army during the Vietnam War.
He will be missed by all those who knew him, but the hole in his heart has been filled and he is finally at PEACE…as per his wishes, Jerry will be cremated and private family services will take place at a later date under the
Direction of Harre Funeral Home, McLeansboro, IL
Funeral