Jeffrey "Beef" Farthing
McLeansboro, IL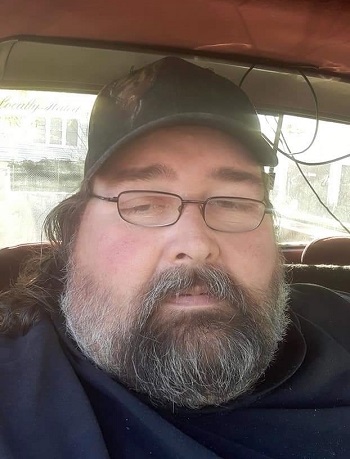 1968 - 2021
Jeffrey "Beef" Farthing, 53, of McLeansboro, IL passed away on Saturday, November 20, 2021 at Deaconess Gateway Hospital in Newburgh, IN.
Jeffrey Paul Eugene Farthing was born October 19, 1968 in Mt. Vernon, IL the son of Paul & Betty Farthing.
He previously worked as a medical appointment driver for Gholson Funeral Home & Ambulance Service, and also worked as a mechanic, and buying & selling cars.  He loved spending time with his family, especially with his grandkids.  He enjoyed the outdoors, and cruising in his truck.  He was a member of the B.P.O.E. Lodge #819 in Mt. Vernon, IL and he attended Christian Chapel Church in McLeansboro.
Jeffrey is survived by 2 sons: Levi Farthing & fiance' Angela Shepard of McLeansboro, Colton Farthing of McLeansboro, 2 daughters: Natasha Gesick of Springerton, IL and Heather Snicker of McLeansboro, 2 brothers: Russell (Michelle) Farthing of McLeansboro, Jeremy Farthing of Houston, TX; 4 sisters: Lenora "Len" (Mikel) Parker of McLeansboro, Betsey Funkhouser of McLeansboro, Toni (Alva "Jamie") Bennett of West Frankfort, IL and Anita (John) Woodworth of Mt. Vernon, IL; 8 grandchildren, and several nieces and nephews.
He was preceded in death by both parents, step father Donnie Funkhouser, a grandchild Heath Toothman, and a brother-in-law Rocky Phillips.
A Celebration of Life service for Jeffrey "Beef" Farthing will be held at a later date.
Memorial