Hazel Clark
McLeansboro, IL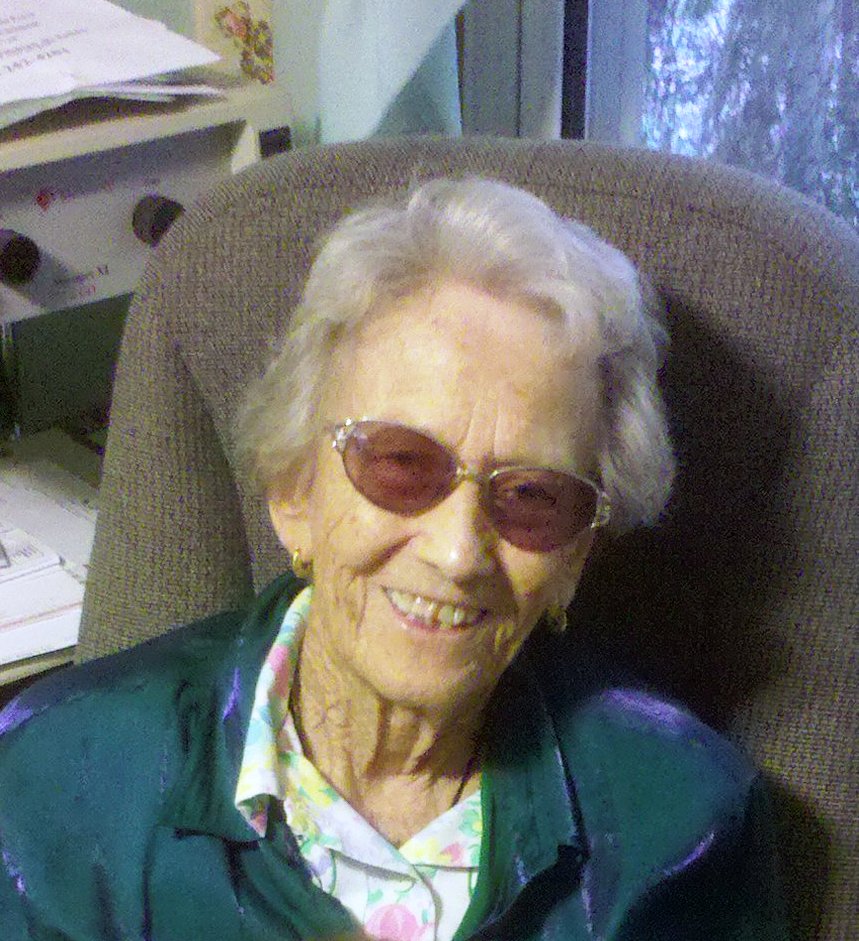 1921 - 2022
Age: 100 years
Residence: McLeansboro, IL
Passed Away: 8:56 A.M., Tuesday, May 3, 2022 at McLeansboro Health Care & Rehabilitation Center, McLeansboro, IL
Visitation: Will be held from 10:00 A.M. to 12:00 Noon, Tuesday, May 10, 2022 at Harre Funeral Home, McLeansboro
Funeral Services: Will follow at 12:00 Noon at the funeral home and burial will be held in Pleasant Grove Cemetery, McLeansboro, IL
Clergy: Reverend Leland Widick will officiate the service.
Date of Birth: August 12, 1921 Place of Birth: Ashland, Montana
Father: Joe Russ Mother: Lillie Nora (Benbrook) Russ
Marriage To: Virgil Eugene "Gene" Clark on June 22, 1941. He passed away December 4, 2009.
Occupation: Hazel was a secretary and was employed by the U.S.D.A. and the Home Extension as well as the 4-H.
Church Affiliation: She was a past member of Pleasant Grove Methodist Church
Activities: She was an avid bird watcher, loved traveling, playing the piano, painting and loved reading.
Survivors:
Grandsons: Jeremy Clark, McLeansboro, IL
Travis Clark, Christopher, IL
Granddaughters: Krystal Clark, McLeansboro, IL
Lisa McDermott (husband Mathew), Chicago, IL
Jodi Ceaser, Houston, TX
Grandsons: Matt Ceaser, Houston, TX
Roland Clark, California
10 Great Grandchildren
2 Great Great Grandchildren
Preceded in Death By: Parents, Husband "Gene", 2 Sons Gary and Robert, 3 Sisters Martha Drogemuller, Arlene Schael, Velma Reichenbach and 3 infant siblings.
MEMORIALS MAY BE MADE TO THE LOCAL 4-H CHAPTER AND WILL BE ACCEPTED
AT HARRE FUNERAL HOME, McLEANSBORO, IL
Harre Funeral Home, McLeansboro, is in charge of arrangements