George Edmonds
McLeansboro, IL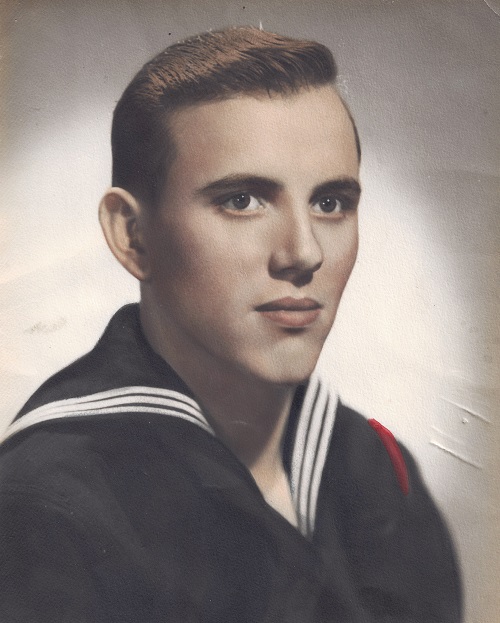 1928 - 2022
Age: 93 years
Residence: McLeansboro, IL
Passed Away: Thursday, June 2, 2022 at Hamilton Memorial Nursing Center & Rehab, McLeansboro, IL
Visitation: Wednesday, June 8, 2022 from 10:00 a.m. to 12:00 Noon at Harre Funeral Home, McLeansboro, IL
Funeral: Will be held at 12:00 Noon immediately following the visitation at Harre Funeral Home, McLeansboro
Clergy: Pastor Jacob Gray
Burial: Digby Cemetery, Dale, IL
Date of Birth: September 14, 1928 Place of Birth: Dale, IL
Father: Charles Edmonds Mother: Eva (Merrell) Edmonds
Occupation: Oil Field Worker and also worked as a farmer
Activities: He loved to golf, fish and hunt and was a member of McLeansboro Elks and Eagles Lodges and American Legion Post 106 and VFW
He attended Ten Mile Baptist Church, McLeansboro, IL
Military Service: George served in the U.S. Navy during WW II and Korea and he was present at both Atomic Bomb Tests.
Survivors:
2- Daughters: Debbie Owen and husband Bruce of Effingham, IL
Donna Edmonds of Champaign, IL
4 – Grandchildren: Jason Owen (wife Allison) of Marimar, CA
Jacque Ordner (husband Jeff) of Effingham, IL
David Reyling (partner Dana) of Savoy, IL
Kevin Kyburz (wife Elizabeth) of Mt. Zion, IL
10 - Great Grandchildren: Alli Owen, Eli Owen, Lane Ordner, Brody George Ordner, Tucker Ordner, Reid Ordner, Connor Reyling, Daylee Reyling, Lauren Kyburz, Avery Kyburz
Sister: Georgetta Webb
Several Nieces and Nephews
Preceded in Death By: Parents; Sisters, Sybil Gibbons, Nell Irvin and Marie Cox; Brothers, Lanzel "Nigg" Edmonds, Alan "Snook" Edmonds, J.R. Edmonds and his Son-in-Law Dale Kesler
HARRE FUNERAL HOME, McLeansboro, is in charge of arrangements.