Gene Kenneth Endicott
McLeansboro, IL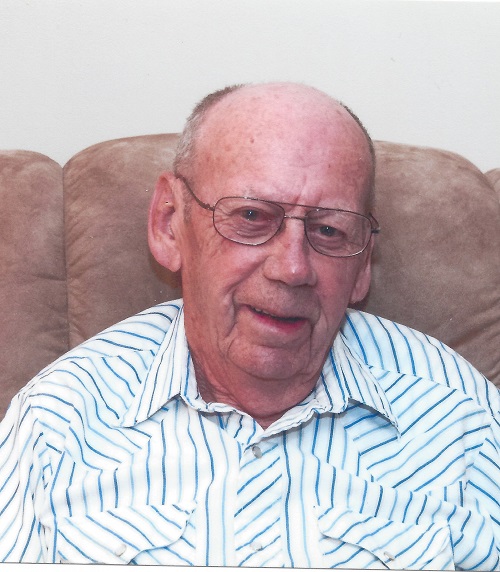 1930 - 2022
Age: 91 years of age and resident of McLeansboro, IL
Passed Away Peacefully at 1:20 P.M., Sunday, January 9, 2022 at Hamilton Memorial Hospital, McLeansboro, IL
Private Funeral Services were held by Gene's family.
Pastor Jacob Gray and Brother Bill Miller officiated the services and Burial was in Mt. Pleasant Cemetery near Thackeray, IL
Date of Birth: August 19, 1930 Place of Birth: Hamilton County, IL
Father: Edgar J. Endicott Mother: Lucille (Anderson) Endicott
Marriage to: JoAnn (Gibbs) and married for 71 years
Occupation: Gene was a lifelong farmer who always had an easy going temperament to get things done, when things go awry. When things break, no need to get mad; just accept it, fix it and do what is right.
Activities: Always looking toward being a leader, in the 1960's, Gene served as a 4-H leader for the local Blairsville Buckaroos group. Years ago, when he was going to the McLeansboro High School, for a little extra spending money, he worked after school at the local bowling alley on the McLeansboro Square as a pin setter.
Gene was a member of Blooming Grove Baptist Church
Survivors Include:
His Wife JoAnn Endicott
Two children: Dennis Endicott (wife Suzanne Brasche); Carol Diane Ramey (husband William Edilee Ramey)
Four Grandchildren: Lindsey Erin (Endicott) Luat, Brooke Ashley Endicott, Dylan Kyle Ramey and Morgan Diane Ramey
Preceded in death by: Parents; Infant Son Mark Allen Endicott and Grandson Derrick Edilee Ramey.
MEMORIALS TO: St. Jude Children's Research Hospital and Hamilton Memorial Hospital; Memorials will be accepted at Harre Funeral Home,bMcLeansboro, IL
HARRE FUNERAL HOME, McLeansboro, was in charge of arrangements.
Service