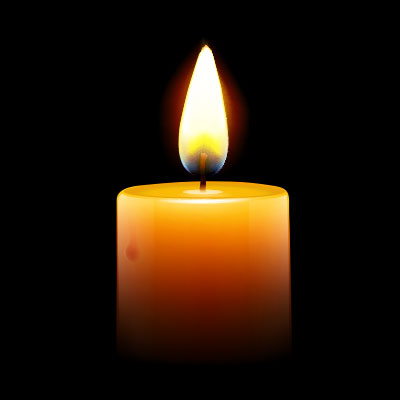 1937-2022
Floyd Gale Yingst, the son of Roscoe Earl and Beulah Yingst was born in Rose Hill, Illinois on July 4, 1937.
Floyd took immense pride in his work throughout his life, first working in the farm fields as a young boy in the community known as the Bend. From 16, he worked for more than 20 years as a grocer at Kroger's in Olney and then Vincennes. Floyd then became a distributor for Archway Cookies for the next 21 years, delivering cookies throughout Southeastern Illinois. His strong work ethic resulted in numerous awards, including three national awards as Distributor of the Year. Floyd then returned to retail, working for 19 years at the Olney Rural King. He loved working in customer service and met many great friends through his work.
Floyd had many hobbies during his life, including working with horses, trail riding, roller skating, traveling, square dancing and line dancing, and most of all, spending time with his family. Floyd spent much time mentoring and investing in young people. He was a 4-H leader, volunteered in the church nursery, and was a youth group sponsor when his children were growing up.
Floyd was a member of the First United Methodist Church, the Olney Squarenaders, and the White Squirrel Saddle Club. Floyd enjoyed learning throughout his life, frequently enrolling in local college courses to further his knowledge of car maintenance, computers, and financial investing. He approached everyone he met with kindness and a smile. He was always willing to help those in need. Children knew Floyd as the "cookie man" and were always eager to visit the cookie warehouse in case there were open cookie packages.
Floyd was preceded in death by his parents, Earl and Beulah Yingst, his brother, Earl Loren Yingst, and his son-in-law, Jeff Woodham. Floyd is survived by his younger sister, Karen Yingst Juhl, and three daughters, Sheryl Woodham, Lisa (Dave) Dehne, and Dana (Aaron) Garcia, and his ex-wife, Patricia (Wes) Foster.
He also is survived by four grandchildren, ten great-grandchildren, and numerous nieces and nephews.
A visitation for Floyd will be held on Tuesday, September 6, 2022, from 5:00 PM to 7:00 PM at Kistler-Patterson Funeral Home in Olney.
A funeral service will be held at 10:00 AM on Wednesday, September 7, 2022 at Kistler Patterson Funeral Home in Olney. Interment will follow the service at Plainfield Cemetery in Rose Hill, Illinois.
Memorials can be made to The Guardian Center Inc. in Carmi or Full Armor of Olney.