Evelyn Fern Bullock
McLeansboro, IL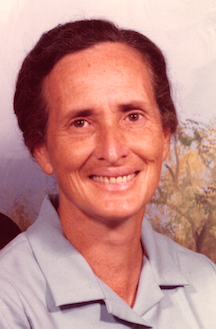 1925 - 2022
Evelyn Fern Bullock, 96, of McLeansboro, passed away on Sunday, May 15, 2022 at Hamilton Memorial Hospital in McLeansboro, IL.
She was born July 20, 1925 in Mt. Vernon, IL to Charles Edward and Agnes (Rote) Southerd.  In 1942, she married Earl Odell Bullock, and he preceded her in death in 1983.  Evelyn previously worked RCA TV in Evansville, IN.  She had also been employed by WADI as well as the Dahlgren Library.  Evelyn was a pillar of Hopewell Baptist Church where she was not only a member, but also a Sunday School teacher and pianist.   She was also a housekeeper and homemaker who enjoyed raising her children.  She enjoyed gardening, sewing, quilting, gospel singing, and loved visiting with friends and family.
Evelyn is survived by one son: Marvin Leroy Bullock of McLeansboro, two daughters: Carolyn McClintock of Benton and Patricia (Jesse) Smith of McLeansboro, 11 grandchildren, 26 great-grandchildren, 6 great-great-grandchildren, two brothers: Dale Southerd of Kentucky Lake, KY and Bob Southerd of Mt. Vernon, IL, and one sister: Onedia B. Southerd of Wisconsin.
She was preceded in death by her parents, husband: Earl Odell Bullock, son: David Dwain Bullock, daughter: Donna Evelyn Bullock, four brothers: Herman Southerd, Edward Southerd, Gale Southerd, and Charles Southerd, three sisters: Eleanor Cralley, Dora Southerd, and Mary Southerd, and father-in-law and mother-in law: Earl and Iona Bullock.
Funeral services for Evelyn Fern Bullock will be held at 2:00 pm on Wednesday, May 18, 2022 at Gholson Funeral Home in McLeansboro with Pastor Jacob Gray officiating.  Visitation will be held from 12:00 pm until the time of service at 2:00 pm at the funeral home.  Interment will follow at IOOF Cemetery in Dahlgren, IL.
In lieu of flowers, memorials may be made to Hopewell Baptist Church and will be accepted at Gholson Funeral Home in McLeansboro.