Ernest J. Hensley
Grayville, IL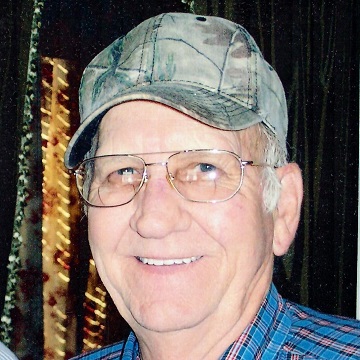 1938-2022
Ernest J. Hensley, 84, of Grayville, Illinois, died Friday, May 13, 2022, at Linda E. White Hospice House in Evansville, Indiana.  He was born May 6, 1938, in Harbor Springs, Michigan, the son of William Ernest Hensley and Helen (Campbell) Hensley.
Ernest worked as a flooring installation contractor. He was raised in Coles County, Illinois, in both Oakland and Charleston.  Among his pastimes were hunting, fishing, playing guitar and listening to country music.
Survivors include son David Hensley of Kingman, Arizona; daughters Lisa (Rodney) Weedon of Fairfield, Illinois, Ina (Steve) Sneed of Grayville, Anita (Ronald) Adams, of Evansville; sister Rose Marie Baldwin of Walla Walla, Washington; grandchildren Joshua Hensley, Ben Weedon, Casey Weedon, Megan Hanmore, and Tempest Rodgers; several great-grandchildren; and several nieces and nephews.
He is preceded in death by step-grandchild Amber Adams Herron; four brothers; and six sisters.
Visitation and funeral are Tuesday, May 17, 2022, at Cook Funeral Chapel in Grayville.  Visitation is 10:30 am to noon and funeral is at 12 noon.  Burial will be at a later time in East Oakland Township Cemetery in Oakland, Illinois.
Memorials may be made to Linda E. White Hospice House, Deaconess Foundation, 600 Mary Street, Evansville, Indiana 47710-9985.
Cook Funeral Chapel in Grayville is in charge of arrangements.