Eddie Wayne Goodwin
Grayville, IL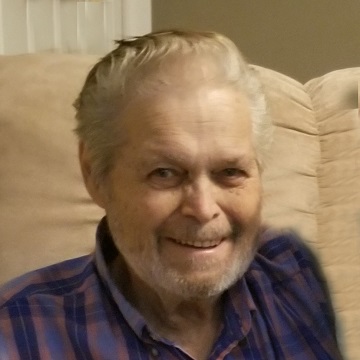 1944-2022
Eddie Wayne Goodwin, 78, of Grayville, Illinois, died Tuesday, June 8, 2022, at St. Vincent's Medical Center in Evansville, Indiana.  He was born February 24, 1944, in Central City, Kentucky, the son of Edwin and Kathleen (Sumner) Goodwin.  He was married to Dolores M. (Golonka) Goodwin and she preceded him in death.
Eddie was retired from Champion Laboratories Albion, Illinois where he was a supervisor. He was a member of Marshall Ferry Church.  He enjoyed singing and playing his guitar both as a soloist and as a member of several bands.  Some of his favorite pastimes were working sudoku puzzles, fishing and old cars.  He loved his family and his pet dog Petey and his pet cat Bitty.
Survivors include daughters Sherry Newman of Grayville, Charlotte (Mike) Morrison of Wadesville, Indiana; sisters Lugenea (Larry) Simms and Tanja (Steve) Williams; grandchildren Jennifer Newman and her fiancé Tony Garrison, Bobby (Tabitha) Newman, Kaitlyn (Dakota) Dillon; great grandchildren Chloe Dillon, Jayce Dillon, Myles Dillon, Emelia Newman, Austen Newman, Mason Stover; several nieces and nephews; and his special friend Belle Goodwin.
He is preceded in death by his parents; wife; brother Larry Goodwin; and sister Phyllis Rhodes.
Visitation and funeral are Monday, June 13, 2022, at Cook Funeral Chapel in Grayville.  Visitation is at 10 am and funeral at noon. Burial is in Oak Grove Cemetery in Grayville.
Cook Funeral Chapel in Grayville is in charge of arrangements.