Doyle L. Williams
Carmi, IL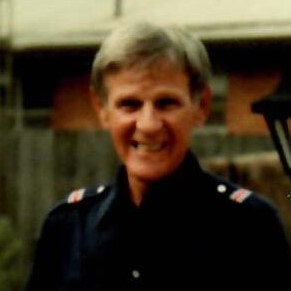 1929 - 2022
Doyle L. Williams, 92, of Carmi, Illinois, died Wednesday, January 12, 2022, at Hamilton Memorial Hospital in McLeansboro, Illinois. He was born October 16, 1929, in Burnt Prairie, Illinois, the son of Chancey Raymond Williams and Grace (Hunsinger) Williams.  He was married to Anna Lee (Clark) Williams on September 12, 1953, and she survives.
Doyle was a farmer and served in the United States Navy during the Korean War.  He was a member of the Masonic Lodge, and attended the New Beginnings Church of God in Carmi.  In his leisure time, he enjoyed taking care of his yard.
Survivors include his wife, Anna Williams of Carmi; son Rick (Kathy) Williams of Louisville, Kentucky; daughter Kimberly (Matt) Bricker of Dawsonville, Georgia; grandchildren Daniel (Jennifer), Taylor (Blair), Benjamin (Courtney), Whitney (Kevin), Michael, Lizzy, Ashley; great-grandchildren Westley, Josie, Hank, Ruthie, Everett, Cassidy, Caydence, K.J., Geniveve, Sierra, Kira, Grayson, and Aiden.
He is preceded in death by his parents; and siblings Earl Williams, Valeta Stahl, and Joye Cusic.
Doyle's funeral service will be private for family.
Cook Funeral Chapel in Carmi is in charge of arrangements.
Funeral