Dorothy L. Winter
Carmi, IL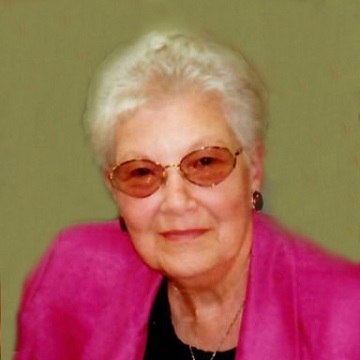 1952-2022
Dorothy L. Winter, 96, of Carmi, Illinois, died Tuesday, April 26, 2022, at Wabash Christian Village in Carmi.  She was born December 23, 1925, in Metropolis, Illinois, the daughter of Carl and Carrie (Walther) Buddenbaum.  She married Leroy John Winter on December 21, 1952, and he preceded her in death on January 24, 2006.
Dorothy was a homemaker and farm wife.  For a short time, she taught home economics at the Norris City, Illinois, school system.  She was a long-time member of Zion Methodist Church of Carmi, and later attended the Burnt Prairie Congregational Christian Church in Burnt Prairie, Illinois.  She was an accomplished seamstress and some of her other interests include flowers, gardening, genealogy, family gatherings and family vacations.
Dorothy was the last family member of her generation, and leaves a legacy and many fond memories of that generation.
Survivors include son Phil Winter of Carmi; daughters Kathleen (Bruce) Chaffer of Pine Grove, Colorado, Christine (Larry) Johnson of Altona, Illinois; grandchildren Kit (Heidi) Johnson, Robin Johnson, Andrew (Emily) Johnson, November (Nathanael) Boekelman, Emily (Kemper) Simpich, Kevin Chaffer; great-grandchildren Gideon Boekelman, Ya'el Boekelman, Benaiah Boekelman, Boaz Boekelman, Wren Simpich, James Johnson, Isaac Johnson, Isabelle Johnson, Tanner Johnson.
She is preceded in death by her parents; husband; infant son Paul John Winter; and sister Kathryn Johnson.
Visitation is 5-7 pm, Thursday, April 28, 2022, at Cook Funeral Chapel in Carmi.  Funeral is at 10 am Friday, April 29, 2022, at Cook Funeral Chapel in Carmi, with burial in Reib Cemetery north of Carmi.
Memorials may be made to Wabash Christian Village and will be accepted at Cook Funeral Chapel in Carmi.