Dorothada Faye "Dot" Woods
McLeansboro, IL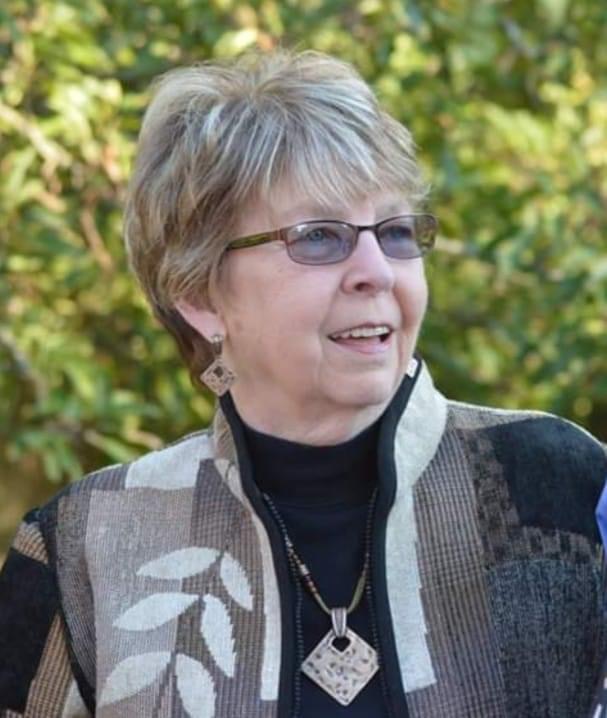 1944 - 2022
Dorothada Faye "Dot" Woods, 78, of McLeansboro, IL passed away on Thursday, December 1, 2022 at Wabash Christian Village in Carmi, IL.
She was born in Walpole, IL on April 10, 1944, the daughter of Millege and Desda (Griffin) Johnson.  On July 30, 1966, she married Richard Woods, who survives.
Dot was a homemaker and a volunteer at the local assisted living center where she helped with Bingo.  She was a devoted member of Christian Chapel Church in McLeansboro where she served as the head of several committees.  She loved doing crosswords and puzzles, serving her church, and spending time with family and friends.  Dot loved her family and loved her God.
She is survived by her husband, Richard Woods of McLeansboro, daughter Melissa (Michael) Lamm of Austin, TX, son Mark Woods of Perryville, MO, five grandchildren: Tabatha, Erin, Christopher, Aubrey, and Katy, six great-grandchildren, and her brother, Lendell Johnson.
She was preceded in death by her parents, Millege and Desda Johnson.
The family would like to thank the staff of Wabash Christian Village Wing 6 for treating Dot with exceptional care for 13 months.
Funeral services for Dorothada "Dot" Woods will be held on Monday, December 5, 2022 at 11:00 a.m. at Christian Chapel Church in McLeansboro with Pastor Allen Spangler officiating. Visitation will be held on Sunday, December 4, 2022 from 5:00 p.m. to 7:00 p.m. at Christian Chapel Church.  In lieu of flowers, memorial donations may be made to Wabash Christian Village – Wing 6 or to Christian Chapel Church Youth Fund and will be accepted at the church or the Gholson Funeral Home in McLeansboro which is assisting the family with arrangements.
Online condolences and expressions of sympathy may be shared at www.gholsonfuneralhome.com
Service