Doris Ann Hall
McLeansboro, IL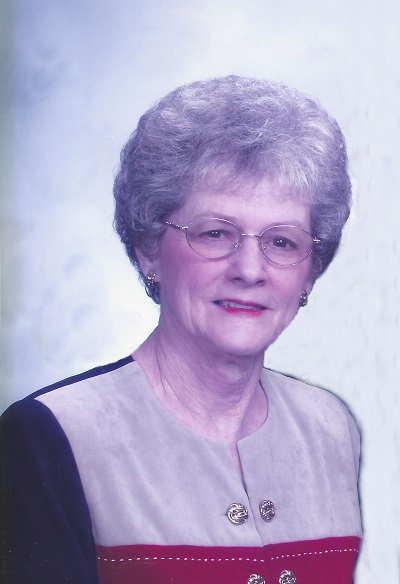 1936 - 2021
Age:                     84 years
Residence:           McLeansboro, Ilinois
Passed Away:     3:39 A.M., Monday, March 8, 2021 at Hamilton Memorial Hospital, McLeansboro, IL
Visitation:         6:00 to 8:00 P.M., Wednesday, March 10, 2021 at The First General Baptist Church,  McLeansboro, IL
Funeral:            11:00 A.M., Thursday, March 11, 2021,  First General Baptist Church,  McLeansboro, IL
Clergy:      Reverend Harl Cockrum  and Tyler Fellar will officiate the Service.
Burial:       Mt. Olivet Cemetery,  McLeansboro, IL
Date of Birth:       November 10, 1936     Place of Birth: Hamilton County, IL
Father:                 Ernest Webb                Mother: Anna (Harlow)Webb
Occupation:       Homemaker
Marriage to:    Lester Don Hall on May 15, 1954 in Rural Hamilton County, IL
Church Affiliation: She attended New Salem Baptist Church.
Activities:   Doris took care of her family and she was well known for her Angelfood cake!!!
Survivors: Husband, Don Hall,  McLeansboro, IL
Daughters:  Karen Lamb and husband Mike of Herrin, IL
Deana Kanik and husband Tony,  McLeansboro, IL
3 Grandchildren: Leslie Odom and husband Benji of Ewing, IL
Andrew Kanik and wife Brittany of Dale, IL
Shelby Gollhuir and husband Gage of Herrin, IL
Great Grandchildren: Brody, Brynlee and Brayden Odom;  Ayden and Aurora Kanik; Addilyn, Madyson and Owen Gollhuir
Brother:   Ronnie Webb and wife Flossie,
Brothers-in-Law:  Leon "Shorty" Hall and wife Judith,  McLeansboro, IL
Ronnie Hall and wife Margo
Sisters-in-Law:   Delorise Taylor and Carolyn Hall
Numerous Nephews, Nieces and Cousins
MEMORIALS  may be made and accepted at First General Baptist Church for The Ali Brown Fund
Preceded in Death By:    Parents, Mother and Father-in-Law, Lester and Irene Hall, Brother Kenneth Webb, infant son, Alan Douglas Hall, niece Cindy Webb, Sister-in-Laws Dee Moore and Arlene Cook
Harre Funeral Home in McLeansboro is in charge of  arrangements.
Service