Deborah Irene Hunt
Crossville, IL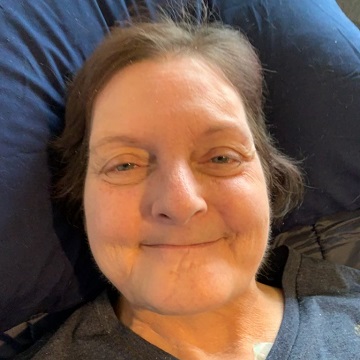 1964-2022
Deborah Irene Hunt, 57, of Crossville, Illinois, died Wednesday, August 17, 2022, at her home.  She was born November 14, 1964, in Petersburg, Ohio, the daughter of Richard and Brenda (Linder) Wolf.
Deborah was a cosmetologist and retired from working in manufacturing.  She was a member of the Temple of Grace Church in Crossville.  She enjoyed all types of arts and crafts.
Survivors include son Zachariah Hunt of Crossville; brother Rick Wolf of Decatur, Alabama; sisters Tammy (Ryan) Reese of Crossville, Patty (Johnny) Harvin of Carmi, Illinois, and Brenda Marshall of Oklahoma City, Oklahoma.
She is preceded in death by her parents; and sisters Radonna Blessing and Terri Wolf.
In keeping with Deborah's wishes, her remains were cremated with no immediate plans for funeral services.  A memorial service will be held at a later date.
Cook Funeral Chapel in Crossville, Illinois, is in charge of arrangements.
Funeral