David W. Tennyson
Dahlgren, IL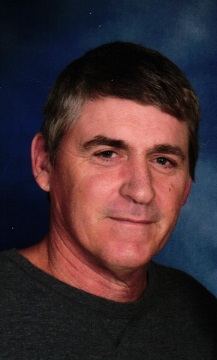 1958-2023
David W. Tennyson, Sr., 64, of Dahlgren, IL passed away on January 17, 2023 at 7:00 p.m.
He married the love of his life, Chrystie, who survives, on October 13, 1989. They have four children: Brandi (Jeremy) Cantrell, Lynndi Tennyson, Kellyn (Alex) Carlton, and David Tennyson Jr. and his partner Micah. He was "Poppie" to 5 grandchildren: Addison, Amelia, Kasen, Daphne, and Phoebe with a newborn on the way soon. He was of the Catholic faith and a member of St. John Nepomucene in Dahlgren, IL until its closure and most recently, St. Mary's Immaculate Conception Church in Mount Vernon, IL.
Dave Sr. was born September 5, 1958 to Homer Lee and Rosalie (Wellen) Tennyson. He is survived by 3 sisters and their families: George, Carolyn, Susan, as well as the family of Bobby "Brother" Tennyson, and many aunts and uncles. Dave is also survived by brother-in-law Dean (Amy) Kelly along with Granny (Mary) Oehlert, Ruthaleen (David) Hart and their families.
Dave was preceded in death by his father Homer Lee, brother Bobby, niece Anne Marie, and mother-in-law Leanna.www.gholsonfuneralhome.com.
Dave worked 41 years at Continental Tire in Mount Vernon, IL. Besides his wife, children, and grandchildren, he had a love of hunting and caring for his beagles. Funeral services for David W. Tennyson will be held at 10:00 a.m. on Monday, January 23, 2023 at St. Mary's Immaculate Conception Catholic Church in Mount Vernon, IL with Father Nick Junker officiating.  Visitation will be held from 5:00 p.m. until 7:00 p.m. on Sunday, January 22 at Gholson Funeral Home in Dahlgren, IL with a Recitation of the Rosary at 7:00 p.m.  Interment will follow the funeral service at St. John Nepomucene Catholic Cemetery in Dahlgren, IL. In lieu of flowers, the family requests donations to Residential Home Health and Hospice in Glen Carbon, IL or Mass Intentions for Dave and will be accepted at Gholson Funeral Home in Dahlgren, IL or at St. Mary's Immaculate Conception Catholic Church in Mount Vernon.  Online condolences, memories, and words of encouragement may be shared at 
Visitation