David E. Pierson, Sr.
Eaton, IN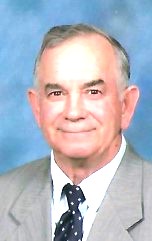 1938 - 2022
David E. Pierson, Sr., 84, passed Tuesday afternoon, September 20, 2022 in Majestic Care of Connersville, in the company of family.
David was a native and life resident of Eaton. He was born August 13, 1938, one of three sons of the late Herbert J. and Edna L. (Weber) Pierson and graduated from Eaton High School, class of 1956.
Upon his graduation from high school, Dave was a life-long stone mason, forming his own independent, non-union company. He also taught this trade to others, being selective of the quality of person he was teaching.
His life-long service to the town of Eaton, included over forty years of service on the Board of Directors for Union Cemetery, where he had also served as president; A trustee for the former Eaton First Christian Church for decades and fifty-eight years with the Eaton Lions Club. He was a long-time member of the former Eaton Lodge #606 F. & A.M. (now merged into Anthony Lodge #171). He also belonged to the Scottish Rite, Valley of Indianapolis and also was a Shriner.
He leaves behind his wife of thirty-six years, Roxie; one son, David E. Pierson, Jr. (Deb) of Muncie; one daughter, Cynthia R. Zimmerman (Phil) of New Castle; one grandson, Tom Kochell as well as several nieces and nephews.
His father precedes him in death in 1963, his mother in 1987. One son, Richard E. "Rick" Pierson died in 1996, as well as two brothers: George F. and John Paul Pierson.
Funeral services were held at 12:00 noon Saturday, September 24, 2022 in the Pitman-Richman Funeral Home, 200 S. Hartford St., Eaton, with Brian C. Waters officiating. Burial will follow in Eaton Union Cemetery.
Visitation for family and friends was from 4:00 – 8:00 P.M. Friday, Sept. 23rd and one hour before services Saturday, at the funeral home. Memorials may be sent to the donor's preferred charity.
Online condolences may be sent to the family at PitmanRichman.com