David Burton Biggerstaff
McLeansboro, IL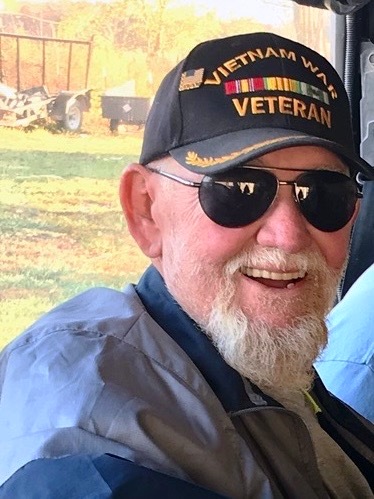 1947 - 2022
Age: 75 years
Residence: McLeansboro, IL
Passed Away: 4:40 P.M., Friday, December 2, 2022 at his residence
Visitation: Visitation Service Only will be held at 10:00 A.M. to 12:00 Noon, Monday, December 5, 2022 at Harre Funeral Home, McLeansboro, IL.
Visitation and Funeral Service will be held at Kutis Funeral Home in St. Louis, MO with Burial in Mount Hope Cemetery, St. Louis, Mo at a later date.
Date of Birth: October 4, 1947 Place of Birth: Bonne Terre, MO
Father: Woodrow Biggerstaff Mother: Marjorie J. House
Occupation: Laborer in the manufacturing industry
Activities: David loved to fish. David attended Mt. Olivet Church.
Marriage To: Patricia Ann (Turk) on June 20, 2009 in Mt. Olivet Baptist Church, McLeansboro, IL
Military Service: David served in the U.S. Army as a Pvt 1st Class during the Vietnam War from 1966 to 1969
Survivors:
Wife: Patricia Biggerstaff, McLeansboro, IL
Children: Sherry Sellman, Tony Sellman, Patty Flieg (husband Chris), DeeDee Biggerstaff, Sara Youngblood (partner Chris), Pamela Vaughan (husband Charles
2 Sisters: Betty Wolz (husband Steve)
Virginia "Susie" Pennington ( husband Gary)
19 Grandchildren
10 Great Grandchildren
Several Nephews and Nieces
Preceded in Death By: Parents, Woodrow and Marjorie Biggerstaff;
Brothers, Donald; Woodrow "Bud"; Leonard
"Randy" and Nathan Biggerstaff
HARRE FUNERAL HOME, McLeansboro, IL
is in charge of local arrangements
Visitation