Darrell Ray Watt
Burbank, IL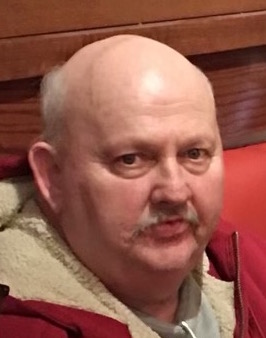 1957 - 2021
Darrell Ray Watt, 64, of Burbank, IL passed away on Tuesday, November 9, 2021 at his home in Burbank, IL.
He was born in Berwyn, IL on April 14, 1957, the son of Leonard Albert Watt and Lucille (Bruce) Watt.
Darrell was a commercial truck driver for many years, and retired from that career.  He most recently drove for Englander Mattress Company.  Darrell loved fishing and camping, and would visit with his friends in Michigan at the campsite he owned there.  He enjoyed collecting comic books, coins, and DVD's, and enjoyed spending time with his friends & family.
Darrell is survived by his mother Lucille Watt of McLeansboro, 5 children: Deanna Rucano, Daniel Denis, David Denis, Drew Denis, and Doug Denis; 2 brothers: Leonard Watt Jr. of McLeansboro and Gregory Bruce Watt (wife Carolyn) of Braidwood, IL; 5 sisters: Anne Marie Triplet (husband Jeff) of Plainfield, IL; Jennifer Dockery (husband Reggie) of McLeansboro, Debra Lynn Dale of Summit, IL; Chasity Watt of Lockport, IL and Megan Watt of Wisconsin; several grandchildren, several nieces & nephews, and close friends: Mark Nehmzon and David Louzon, both of Michigan.
He was preceded in death by his father Leonard Albert Watt, brother Steven Lee Watt, and foster sister Barbara Leverenz.
Funeral services for Darrell Ray Watt will be held at 1pm on Saturday, November 20, 2021 at Gholson Funeral Home in McLeansboro, IL with Pastor Jacob Gray officiating.  Visitation will be held on Saturday from 11 am until the time of service at 1 pm.  Burial will follow the funeral service at Hebron Cemetery near Walpole, IL.  Condolences and expressions of sympathy may be made at
www.gholsonfuneralhome.com