Danny Ray "Mountain Man" Clevenger Sr.,
Flora, IL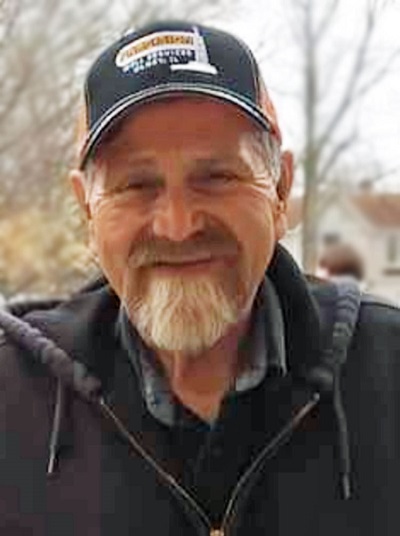 1953-2021
Danny Ray "Mountain Man" Clevenger Sr., age 68, of Flora, Illinois, passed away Sunday afternoon, October 17, 2021, at Deaconess Midtown Hospital in Evansville, Indiana.
He was born August 27, 1953, in Fairfield, Illinois, the son of Claude Earl and Mercedes Clara (Billman) Clevenger.  He was united in marriage to Carla Jo Kirkman on June 25, 2005, and together they have shared 16 wedding anniversaries.
Danny proudly served in the U.S. Army stationed in Germany and later Fort Riley, Kansas.  He truly loved his career in the oil field and retired from Les Wilson Inc.  After retirement Danny worked part-time at Flora Walmart to keep active.  He loved church, was a member of Bloom Baptist Church, and also a member of the American Legion in Bluford.  He enjoyed walking, exercising, dancing, mowing, and socializing.  His grandchildren were his life and they brought him so much joy.  He loved time spent with family and always looked forward to getting the family together for meals.
He is survived by his wife: Carla Clevenger of Flora; children: Christopher (Leah) Clevenger of Clinton, OK, Danielle Clevenger (Danny Smith) of Flora, Danny Ray Clevenger Jr. of Olney, Rufus E. Clevenger of Fairfield, Alechia (Shane) Roosevelt of Flora, Kevin (Jessica) Curtis of Louisville, Amanda (Preston) Petersen of Flora, and Kyle Butcher (Stephany Davis) of Flora; grandchildren: Athena Gibbons, Barrett Clevenger, Grant Clevenger, Alayna Clevenger, Aliyah Clevenger, Tatum Clevenger, Madison McKnelly, Weston McKnelly, Avery Roosevelt, Lia Petersen, Kaylin Petersen, Ayda Petersen, Katie Jo Littlejohn, Trevor Littlejohn, Elijah Curtis, Abigail Curtis, Skylar Butcher, Shelby Butcher, Amara McCormick, and Wyatt Butcher; and a brother: Barney Clevenger of Texas.
He was preceded in death by his parents, and a sister: Clara Lee Robertson.
A funeral ceremony will be held at 1 p.m. Friday, October 22, 2021, at Frank & Bright Funeral Home in Flora.  Interment will follow in Bunker Cemetery.  Visitation will be 11 a.m. until time of service on Friday at the funeral home.  Memorial donations are suggested to the family to assist with final expenses and will be accepted through the funeral home.  To share a memory or condolence visit: www.frankandbright.com
At the request of the family, please plan on wearing a face mask if attending the visitation or funeral ceremony.  Disposable masks will be available at the funeral home.  Thank you for your understanding.