Charles P. Thierry
Dahlgren, IL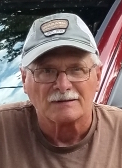 1944-2022
Charles P. Thierry, 78, of rural Dahlgren, IL passed away at his home on Wednesday, September 28, 2022.  Charles was born in Macomb, IL on July 12, 1944 the son of Charles E. & Marion (Pannier) Thierry.  On August 1, 1965 he married Fern (Hutchcraft) Thierry, who preceded him in death.
He lived a life of serving others and hard work.  He was a retired educator, school administrator, and farmer as well as a loving son, brother, husband, father, and grandparent.  He started his career in education in Centralia High School in Centralia, Illinois as a history teacher.  He was a school administrator in the Jefferson County Illinois grade schools of Opdyke-Belle Rive, Bethel, and Dodds.  He spoke often of how he started farming at an early age and his love of farming lasted throughout his lifetime.  He had a good sense of humor that served him well, and believed in finding those small things he could do to help others.
He is survived by his two daughters: Mary Thierry (Jeremy Laramore) of Belleville, Illinois; and Laura (Donald) Harrawood of rural McLeansboro.  He is also survived by five sisters: Christine (John) Wolfe of Bonnie, Illinois; Joy (Richard) Hodge of Dahlgren, Illinois; Elizabeth (Steve) Adams of Bonnie, Illinois; Clare (Danny) Anselment of Dahlgren, Illinois; and Karla (Bobby) Smith of Clinton, Illinois.  Charles also had three surviving grandchildren and one great-grandchild: Katie Munce; Andrea (Ian) Welsh of Evansville, Indiana; Amanda Harrawood of Indianapolis, Indiana; and Malcolm Welsh.
He was preceded in death by his wife Fern Thierry; his granddaughter Cara Munce; his parents Charles E. & Marion Thierry; his brother Dan Thierry; and an infant brother Robert Thierry.
Funeral services for Charles P. Thierry will be held at 10:00 am on Saturday, October 1, 2022 at Gholson Funeral Home in Dahlgren, IL with pastor John Hefner officiating.  Visitation will be held from 5:00 pm until 8:00 pm on Friday, September 30 at Gholson Funeral Home in Dahlgren.  Interment will follow the funeral services at Farnsworth Cemetery, south of Keenes, IL.  In lieu of flowers, the family is asking for memorial donations for St. Jude's Children's Hospital be made in Charles' memory.  Online condolences & memories may be shared at www.gholsonfuneralhome.com