Charles Franklin Ritchey
McLeansboro, IL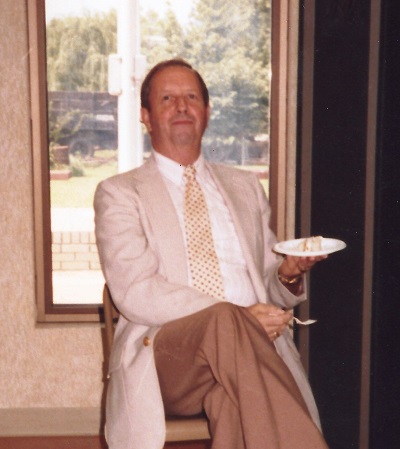 1936 - 2021
Charles Franklin Ritchey, age 85, of McLeansboro, IL, passed away at 2:55 a.m.,Friday, February 26, 2021 at Deaconess Midtown Hospital in Evansville, IN.
Charles was born February 26, 1936 in Walpole, IL to Howard Leland Ritchey and Vida Lee ( Kent ) Ritchey. He attended schools in Hamilton Co as well as receiving a 2 year degree from Lockyear Business College. He married Carole Campbell on August 23, 1958 at the Norris City Methodist Church.  He was employed by Drake Oil Co and worked as a Shell Oil Jobber.
He attended First Presbyterian Church of McLeansboro, IL.
Charles was a member of Polk Lodge 137 A.F. & A.M.; was a sponsor of Eastern Star; a Past Member of the Walpole Tuscan Masonic Lodge   and served as Master of both lodges; was past member of The Knights Templar Scottish Rite and was a Shriner.
He was a member of the Jaycee's, Chamber of Commerce, Hamilton County Hospital Board, Unit 10 School Board and Past President of the Hamilton County Fair Board. Charles loved playing guitar with buddies or anyone who enjoyed music as much as he did.
Survivors include his wife Carole of McLeansboro; daughter Julie Ritchey of Benton, IL; son Tracy Ritchey of Benton, IL;  Brother Danny Ritchey (wife Sharon) of Watertown, WI; Sister-in-Law, Judith Ritchey of McLeansboro, IL.
Grandchildren are Morgan Johnson, Hermosa Beach, CA; Caleb Johnson and Wife Tiffany, Mt.Vernon, IL;  Caterina Ritchey of Collinsville, IL Great Grandchildren: Layla, Paisley and  Bowdrie Johnson; Numerous nieces and nephews
Preceding him in death were his Parents, two sisters, Betty Gene Frederickson and Roberta Kay Skibinski; two brothers, Alfonso Burr Ritchey and Howard Ritchey, Jr.
PRIVATE FAMILY MEMORIAL SERVICES WILL BE HELD AT A LATER DATE.  HARRE  FUNERAL  HOME,  McLeansboro, is in charge of  arrangements for Mr. Ritchey.
Service