Charles Eugene Perryman
McLeansboro, IL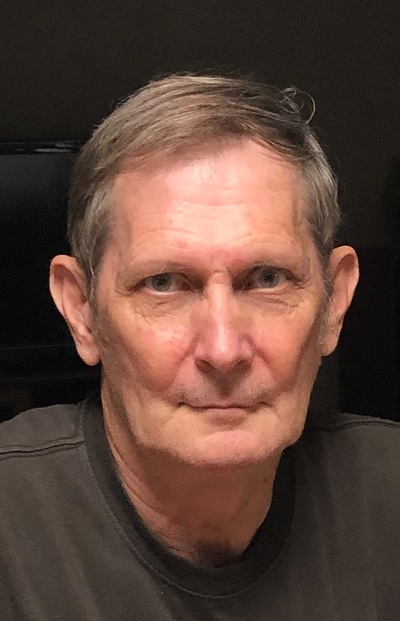 1950 - 2022
Charles Eugene Perryman, 71, of Fairview Heights, IL and formerly of McLeansboro, IL passed away on Tuesday, February 8, 2022 at Odin Health and Rehab Center in Odin, IL.
Charles was born August 21, 1950 in McLeansboro, the son of Billy Eugene Perryman & Jane Roberta (Todd) Roberson.  He married Janet (Johnston) Perryman in 1979, who preceded him in death.
Charles worked as an electrician for the Inland Steel Mine in McLeansboro until it closed.  He then worked as an electrical contractor in the St. Louis, MO area, and then he owned and worked at the Broadway Pawn Shop in Centralia, IL.  He most recently worked at Rural King in Swansea, IL.  He enjoyed working on cars, doing home improvement projects, watching the St. Louis Cardinals and spending time with friends, family and his cat Squeaky.  He cherished and loved every minute with his wife until the day she passed in 2014 and had missed her everyday until his passing.  He was of the Protestant Faith.
Charles is survived by his mother Jane Roberta Roberson of McLeansboro, 2 step-sons: Doug (Carol) Meigs of Salem, IL and Keith (Tara) Meigs of Salem, IL; 6 grandchildren: Cara (Jacob) Hamson, Brett Meigs, Blake Meigs, Bryce (Shaylin) Meigs, Brock Meigs, and Brody Meigs, 3 great grandchildren: Ella Hamson, Carson Hamson and Brynlee Meigs, 2 brothers: Ron Perryman of McLeansboro and John (Karen) Perryman of McLeansboro, and several nieces and nephews also survive.
He was preceded in death by his wife Janet Perryman and his father Billy Eugene Perryman.
A private family graveside service will take place at 2:00 pm on Tuesday, February 15, 2022 at Pleasant Grove Cemetery, located west of McLeansboro, IL with Pastor Steve Hamson officiating.  Memorials may be made to the Pleasant Grove Cemetery Fund and will be accepted at Gholson Funeral Home in McLeansboro, which is assisting the family with arrangements.  Online condolences and expressions of sympathy may be shared at www.gholsonfuneralhome.com
Memorial