Catherine Lavinia Jenkins
McLeansboro, IL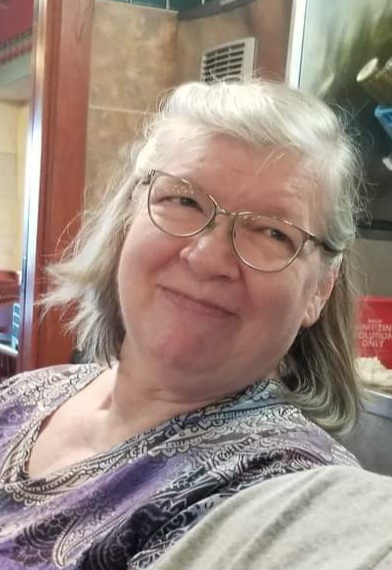 1951-2021
Catherine Lavinia Jenkins, 70, of McLeansboro, IL passed away on Thursday, January 6, 2022 in Fairfield, IL.
Catherine was born June 19, 1951, the daughter of Frederick Robert Browne & Patricia Jean (Callahan) Browne.  On April 17, 1971 she married Constant "C.J." Joseph Jenkins II, who preceded her in death.
Catherine served in the U.S. Navy in San Diego, CA and later worked for the US Military Civil Service as a Payroll Technician in Norfolk, VA.  She enjoyed reading and spending time with her husband, her animals, and her children and grandchildren.  She loved her family, and was dearly loved by them.
She was a former member of the VFW Auxiliary in Norfolk, VA and she attended the Mt. Olivet General Baptist Church in McLeansboro, IL.
Catherine is survived by 3 sons:  Constant Joseph Jenkins III & wife Micki of Paris, IL; Michael "Scott" Jenkins & wife Mona of Fairfield, IL; and Wayne Charles Jenkins of McLeansboro, IL; 10 grandchildren, 8 great grandchildren and 1 on the way, 2 nieces, 1 nephew, 2 sister-in-laws: Sandra Jenkins of McLeansboro and Eva Browne of Washington State, and several close friends.
She was preceded in death by both parents, her husband Constant "C.J" Joseph Jenkins II, and a brother Frederick Michael Browne.
A family Memorial Service for Catherine Lavinia Jenkins will be held at 1 pm on Saturday, January 15, 2022 at Mt. Olivet General Baptist Church in McLeansboro with Pastor Bennie Webb officiating.
Visitation will be held Saturday at the church from 12 noon until the time of service at 1 pm.  Burial will follow the Memorial Service at Mt. Olivet Cemetery.
Funeral